Born and raised in Dunedin, Yvonne McDonald moved to Christchurch 41 years ago with her husband's job transfer.
The family eventually settled in Casebrook in 1991 and now Yvonne feels quite at home there.

"It is a quiet, peaceful neighbourhood with a really good mix of families and retirees – and we get on well with each other," Yvonne says.

"The suburb has a lovely reserve for walking, which is also a real asset when it comes to hosting local events."

With a long history in Casebrook, Yvonne has become a main contact point for neighbourhood activities, and she's proved apt at bringing people together.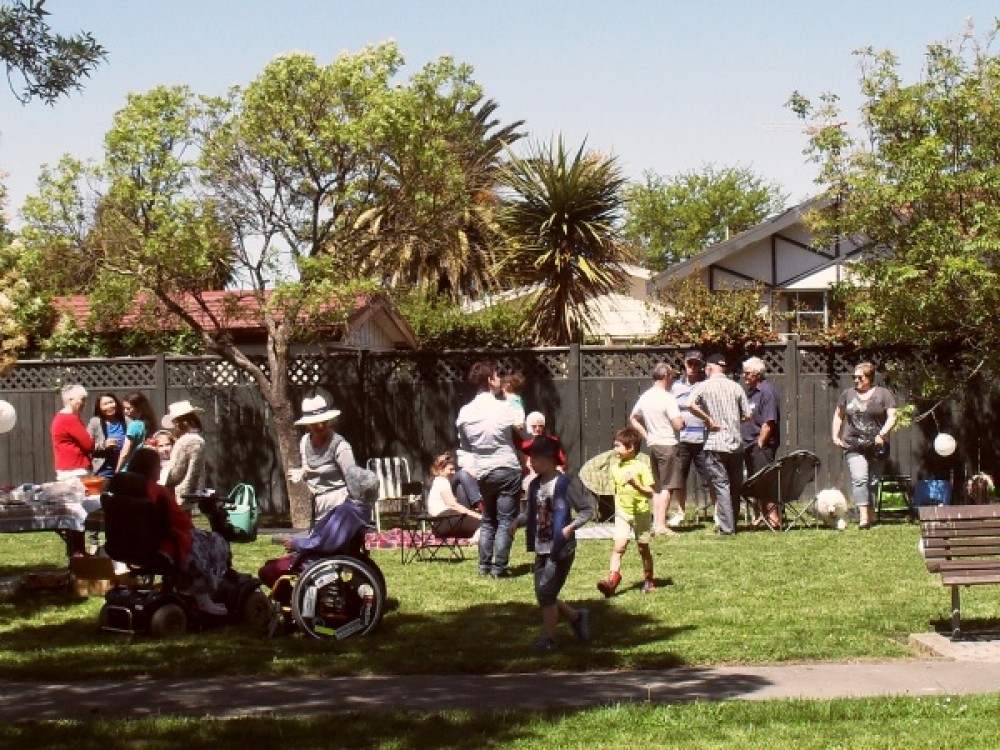 Connecting and caring for each other

Yvonne is grateful for organisations such as Neighbours Day Aotearoa and Neighbourly that help to connect people locally.

"Neighbourly has made a difference to how we inter-relate," she says. "If we'd had an online network like this five years ago, it would have made such a difference to our wellbeing following the 2011 earthquakes."

She's noticed that people are still apprehensive – especially after the most recent quakes – but are also more aware of each other's comings and goings, and who might need help at a particular time.

"When someone is away, we keep an eye on their houses and look after their pets. We'll check in with elderly neighbours and bring their bins in and out. Personal contact and being able to talk online means there is less mental unease in the community."

Celebrating Neighbour's Day Aotearoa

Yvonne works with a like-minded neighbour to organise activities for locals to enjoy. Last November they invited people to the reserve for a BBQ as part of Christchurch City Council's Neighbour's Week.

Yvonne worked with another Neighbourly lead to organise a virtual treasure hunt. "We made up a box of goodies and decided on a virtual hiding place," she says. "Then, through Neighbourly, residents could ask us questions and we would say whether they were warm, hot or cold. X-marks-the-spot was actually rock number nine on our neighbour's wall!"

The BBQ and game worked so well that Yvonne is organising another virtual treasure hunt (with two Easter baskets) and get together for Neighbours Day Aotearoa 2016.

"We are going to have a picnic in the reserve on 19 March," she says. "People will bring their own picnic and we will provide the entertainment – a gumboot throw and egg and spoon race – with chocolate eggs."

Yvonne believes the measure of success is when people ask when the next neighbourhood event will be – "and people are definitely keen!"