The beach yoga was one of five Lululemon classes held around New Zealand on Monday, 9 October (the first day of Mental Health Awareness Week; MHAW).
There was sand, but no rain and the sun even came out as everyone moved in to their downward dog position. The class was focused on connecting to the breath as a way to carry peoples' minds to stillness.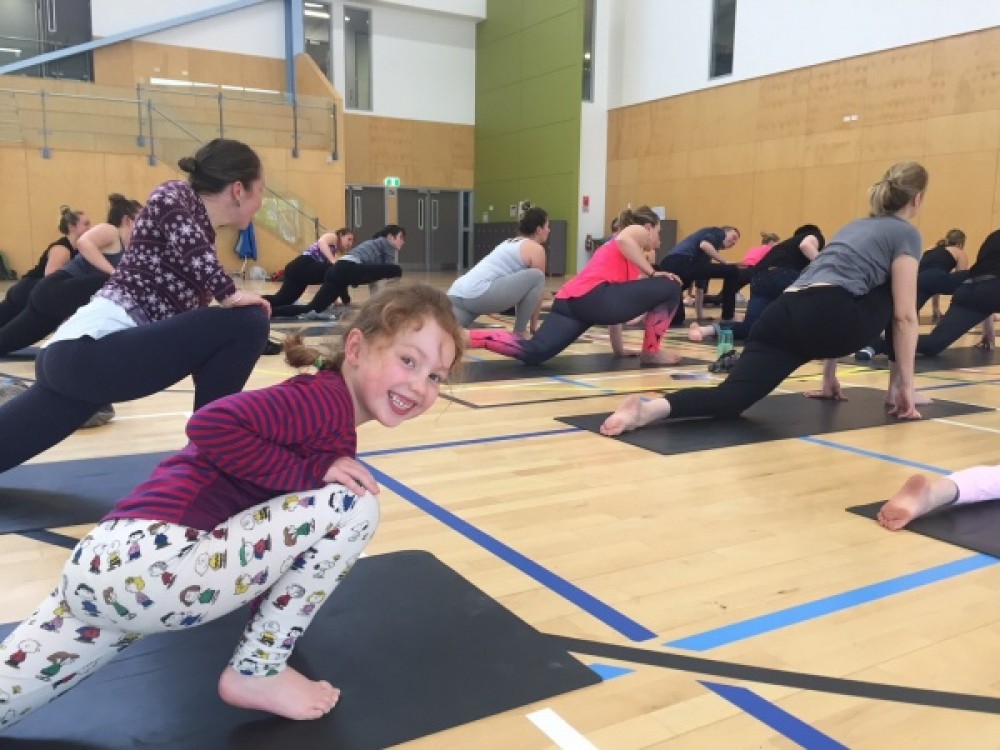 The instructor drew people's attention to the feeling of the sand beneath their feet, the sound of the waves, and the ocean breeze. Supreme Coffee provided a delicious post yoga brew.

Just a few hours later, at lunchtime, people swapped their suits for stretchy pants as another group of yogi's gathered at Auckland's Britomart.

Yoga instructor Amelia McCombie says yoga has helped to change her life.
"The more that I dive into this work, the sense of connection and love I feel for myself, my body and my life, becomes deeper.

"I now know that when life gets tough and my mind slips back into old stories, I have the tools to quieten my mind, bring myself back to the present moment and to reconnect to a place of love and acceptance," Ms McCombie says.
In Christchurch (pictured above), nature wasn't the ultimate key to getting people to their outdoor yoga class. Rain meant that the class was moved inside. Despite the change in venue, the meaning and purpose behind the class remained the same.

"Yoga saved my life and that is why I teach. I wasn't living in my body before, I spent too long living in my head, with negative and unhealthy thoughts," says Lululemon Christchurch ambassador, Kotte Aguilar.
Practicing yoga has created space for me to find awareness in my habits and that is why I have been able improve. Yoga allows me to be a better person to myself so I can be better to others."

Lululemon also held classes in Wellington and Queenstown.
Read about Mental Health Awareness Week