Toni's first experience with the mental health system was after the birth of her second child.
She was 25. It was 1991.

She went to her doctor wearing leather pants, where she'd ordinarily wear pearls and a twin-set - a sign something was wrong. She was overwhelmed and struggling.

Her doctor diagnosed her with postnatal depression.

After taking advice from her doctor, she decided to voluntarily admit herself into hospital.

It was a shocking experience, she says.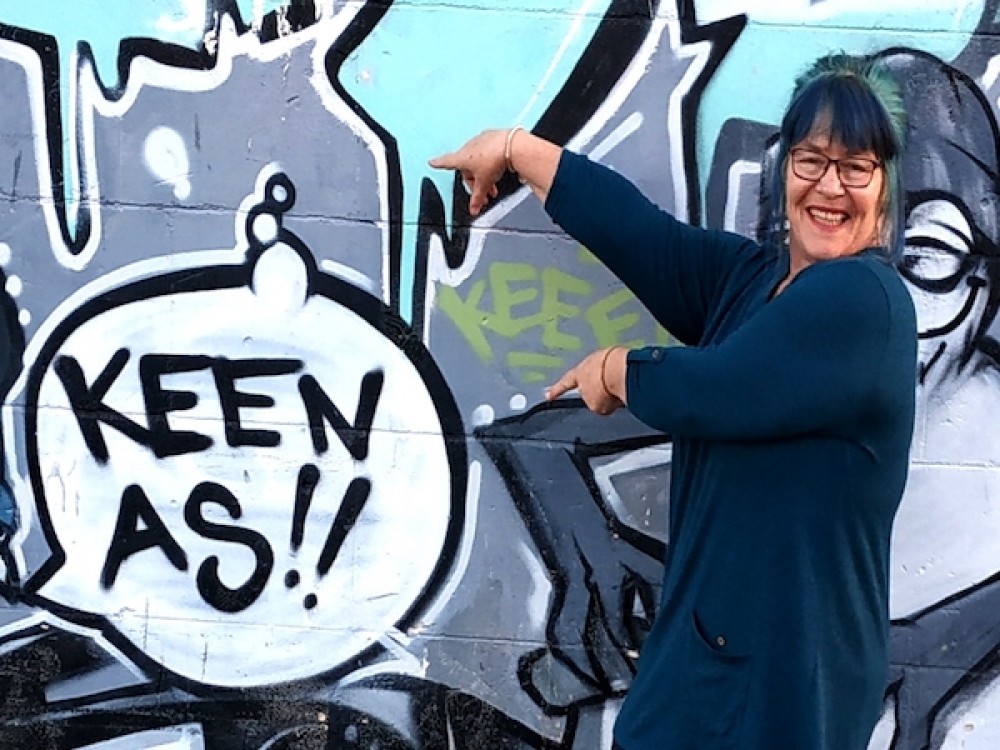 "Back then it was a really frightening place. It's so different to what you'd think it'd be like. There were no pictures and it was a stale, unwelcoming space with people who were so unlike you.

"I was put in seclusion and another time was put in a straight jacket and padded room. It was an alien experience. I felt a huge sense of stigma - self-inflicted, sure - and when those doors shut behind me my life changed forever.
When she came out, life had changed for Toni and her family.

"I wasn't able to work, my family had to take care of my children. My husband had to take unpaid leave. It was a strain on the whole family because everyone had to step up."

On top of her mental health experiences, Toni's husband and childhood sweetheart was later diagnosed with cancer and given three months to live.
"We were lucky, he died three years later. Of course I felt blessed, but throughout that time I was overwhelmed and depressed. Being so young and faced with death, it's a type of trauma I had no control of."
It was while caring for her sick husband in a rural town in the South Island that Toni started to experience extreme headaches. Although her temperature was 42 degrees, doctors said her pain was a symptom of her mental illness.

They were incorrect.
Toni had contracted encephalomyelitis - an infection of the brain and spinal cord. She suffered a brain injury as a result and had to learn to walk, talk, and eat again.

"I came out of hospital having to use a walker. I couldn't work, and then my husband died. My beautiful girls had to be looked after by someone else. I thought I had lost everything."
Physically impaired, grief-stricken, isolated in a small town, and living with anxiety and depression, Toni's girls were the thing that kept her going, she says.

She spent 10 years "living in a fog," until one day she was fishing with one of her neighbours and he spotted a dolphin in the distance.

"I remember thinking, oh gosh, the sun was shining and there was this beautiful creature, and I felt joy for the first time in a very long time."
Ten years later, life is better than ever, she says. Medication and extensive psychotherapy have made a drastic difference to her life. Two years ago she remarried, to a man who also has lived experience of mental illness.

"I've been really, really lucky. Therapy and talking to people who also have lived experience really catapulted me into living again, and living well. I realised I wasn't alone, and that made a huge difference."
Realising she's different and being proud of that difference has also had a significant impact on Toni's quality of life.

"I spent so many years feeling ashamed and not talking about it. I didn't know anyone with mental illness. Being unapologetic about who you are is really healing."

This year, Toni was awarded a full scholarship to study health at Yale University.

"I've got such a rich life. Nine people were accepted from New Zealand. Some people didn't believe me at first. I didn't think I had a chance, I mean, I was interviewed with blue hair!"
She's working on a project that looks at diagnostic overshadowing, a term used to describe what happened to her when she had the brain infection all those years ago. Doctors knew she had experience of mental illness and looked no further - they assumed all her health problems were a result of her mental illness.

"To now be flourishing and being able to advocate for transformational change has ignited a passion and joy I would have never dreamed possible."
Inspired? Check out related stories and content.