The Positive Employment Stories project has been running since 2015 and is led by Lisa Ducat, Programme Design and Delivery Specialist.
The goal of the project is to increase social inclusion for people who have experienced mental health issues and to decrease discrimination in the workplace. A series of resources is being put together to help get people talking about mental health in the workplace.

"There's a huge unemployment gap for people who have experienced mental health issues. If you've experienced mental unwellness, you're more likely to be unemployed, more likely to work less hours and more likely to be lower paid," Lisa says.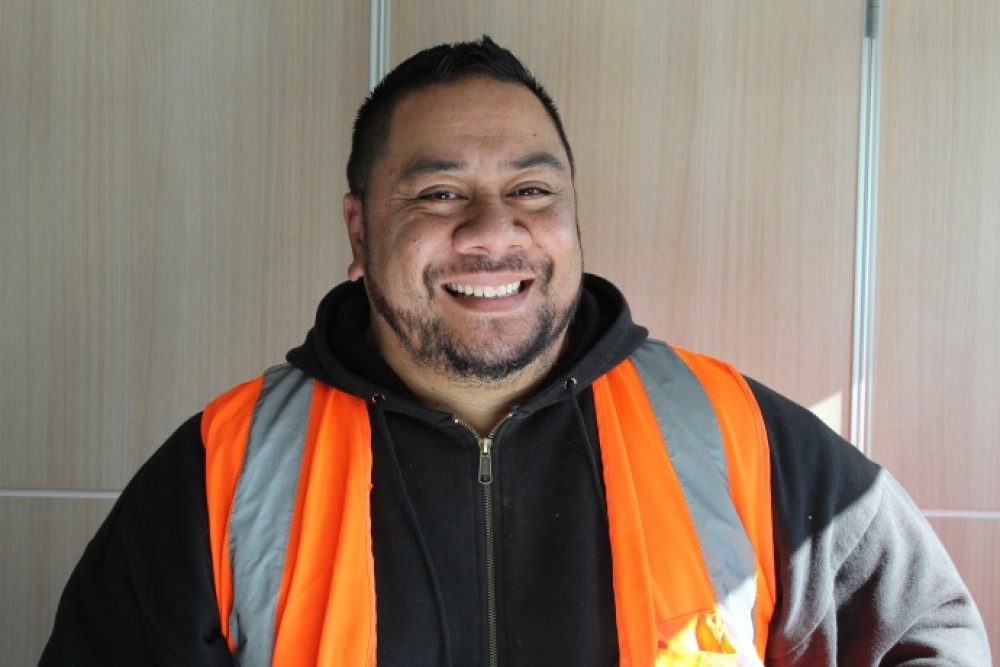 Lisa and her team have spent the past 18 months holding focus groups, which Thomas has been part of, and interviewing employers and workers to find out about their experiences of mental health issues in the workplace.


"We wanted to know what the issues were around talking about mental health in the workplace and how we could make it easier to get people to talk about those issues and to reduce the stigma," Lisa says.


From there they have been working tirelessly to put together the free resources, which will be available online to help guide employers or managers talk about mental health issues with workers, should they arise in the workplace.


Thomas shares experience at the coalface


Thomas (40) has been working at Fletcher Aluminium for 16 years. He was contacted by Lisa through Fletcher's Wellness Committee and took part in the focus groups.


"We talked about ideas on how we could approach mental health, especially in the manufacturing business," Thomas says.


Thomas, who is also a union delegate, was able to share his work experiences and offer suggestions, which were very helpful to Lisa's team. He also provided feedback on the draft resources.


"In my experience, people don't say anything if they are having mental health issues. People keep it inside and tell you after having to take time off.


"In Pacific Island culture and with men, they hold things in but you've got to talk to somebody. There's a lot of financial pressure too with sending money back to family in the Islands and giving money to the church."


Mental Health in the workplace is something close to his heart. Thomas himself has been affected by depression. Through work he was able to access a counselling service and got well again.


"Having somebody to talk to was great and really helped. Depression is hard because you don't know when you're in the middle of it."


Starting a conversation is key


Lisa says it's important for an employer to be aware of what's going on in an employee's life and to be open to talking about mental health issues.


"In our focus group we found a lot of people said they weren't sure what to do if an employee disclosed they had a mental health issue. They weren't sure how to deal with that or how to start a conversation or they didn't want to say the wrong thing."


One of the resources Lisa and her team is working on is a pamphlet that offers practical tips on how to start a conversation and how to respond to somebody should they disclose they are having mental health issues.


The resource will also include a series of videos featuring managers and workers sharing their stories about how to have conversations in the workplace around mental health concerns. Practical advice and useful tips will be offered in the videos.


"What really works is having a safe environment where people can start that conversation about mental health and not be judged," she says.


Thomas thinks the resources will help people know it's okay to ask for help and be useful for organisations.

"The resources will provide an opportunity to bring up mental health stuff," he says.


"It's awesome to be part of this project. The Mental Health Foundation is very sincere about what they are doing and they valued the feedback they got from the focus groups. I can't wait to see the resources."