She has a busy practice that sees her travelling widely throughout a region where needs are great and services are stretched.
Despite a full-on working life, this adventurous single woman has set herself a steep leisure time learning curve – a 10-year plan to develop five acres of rural land near Kaikohe into reforested wetland and lush gardens.


"I chose 10 years because I'm 59 this year and I thought by the time I'm 70 I won't want to be grovelling around in five acres, so this is an important time to do this kind of work," Margaretanne says.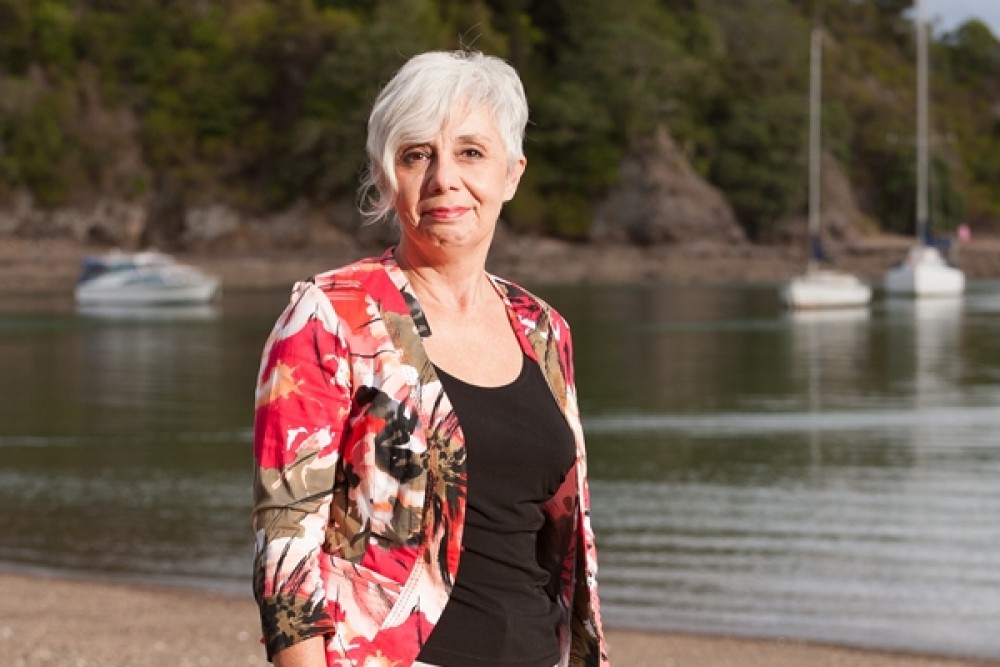 "I recognise that I have to learn a new bunch of things like how to look after animals, if I have any, how to look after trees, what to plant to regrow a native tree wetland area and all that stuff, so there's loads of learning to do."


She has always liked having a project to get her teeth into but admits that until quite recently, her boredom threshold has been quite low. "What's interesting is that in the last 10 years – maybe not even that – my boredom threshold has changed. Now I'm aware of sticking with something a bit longer to see it evolving, rather than just three years and then doing something new."


In line with this, Margaretanne plans only minor changes in the first year. "I'll be watching what grows, repairing the dam and fencing off the wetland so it can start to regenerate."


Then will come the garden. "I've been thinking about several sorts of themed parts to it, growing plants from a particular place that I've lived in. There might be a Canadian section, where I was born. I've spent many years in Australia and I love the Australian bush, so there might be an Australian section. Just having different areas of garden that pertain to parts of the world that are important for me."
Making new connections


Margaretanne describes herself as "a bit of a roaming person". She was almost seven when her family moved from Toronto to Auckland. She then moved to Upper Hutt for her last years of high school and, after a short-lived attempt at university, joined her older sister on a lifestyle block in Motueka.


"I met my husband down there. We got married and roamed around New Zealand and Australia for a few years. It was a bit of a hurly burly relationship – eight years of not knowing what was going to happen next."


When they separated Margaretanne returned as an adult student to Auckland University where she seriously caught the study bug, completing two degrees and her postgraduate diploma in clinical psychology. At age 45 she went to London and worked as a psychologist for six years, travelling to other parts of the UK and Europe in her spare time.


Entering a new community is something she is well accustomed to.


"Generally I've gone to places where I've had a job and that's helped me to connect with people," she says. After her return from metropolitan London she moved to small town Kaikohe as manager of Special Education Services. One of her first moves in her new community was to volunteer for the St John Ambulance service.


"I knew I would come in contact with all stratas of society there so it was a kind of egalitarian way of connecting," she says.


"The connections I made then I still have today; I made good friends. But after I set up the private practice I realised it wasn't such a good fit anymore. I needed more tranquil leisure pursuits. So these days it's walking, cycling, meditating, pilates classes and singing – I belong to a choir."
And a more tranquil living environment. "My practice has never been busier but I've never been enjoying my work more, because I know that I've got more headspace for my clients now. When I lived in town it would have been taken up with concerns about other things."


Staying connected


Keeping the connections she's made in other places is important to Margaretanne. She's keen on adapting to new technology though, "maybe slightly behind other people," she laughs. Skype and Facebook keep her in touch with her extended family around the world and her iPad is a useful tool when travelling around the north to see clients. She's also established a website for her business.
"That was a big step and one that's been so helpful in terms of networking." And presumably helpful for her cat Whero too – he has his own blog on his mummy's website, though often forgets to update it.


The thought of moving elsewhere later in life holds no fears for Margaretanne.


"I belong in so many places in the world. I have been to my grandmother's village in County Cork twice now – I feel a deep sense of belonging in that place, enough that I might go and live in Ireland at some point, but this 10-year plan has sort of interrupted that a bit," she laughs. "So I stand tall there. I stand tall in Toronto where I was born, Auckland where I was raised, here because I belong up here for now. My ancestry comes from France – so I suspect there are other places where I stand tall. I just haven't got to them yet."


Promise yourself joy


Margaretanne was raised as a Catholic which she says has given her a love of ritual. Nowadays she tends to lean towards the Daoist philosophy. "The Daoists say the journey is everything and for me it's the journey and how you go as you travel along."


The practice of mindfulness is also something she gels with personally and uses in her work.
"It's a slowing down process, and a staying in the present process, and it's kind of way harder than it may have been a century ago, but it's even more necessary now I think; something to do with gratitude and appreciating.


"One of my great loves is those children's fantasy novels from the 50s onwards. There's an English author, Lucy Boston, who wrote books about an old manor house called Green Knowe. One of the main characters, Mrs Oldknow, has this really fantastic attitude to being old and knowing things. There's this line from one of the books that says: 'She went out to the garden and looked at her roses and promised herself joy.' And I think that's what you do; you intentionally appreciate something and intentionally invite it into you for the rest of the day."


Successful ageing


As a baby boomer Margaretanne feels there is much less stereotyping of ageing these days.
"What do they say? Fifty is the new 30 and that kind of thing. As we are going through we are continually being reminded that it's not the be all and end all to be that age – and it's not retiring like we would have done in our parents' day. For me each decade has brought its own riches. I remember having my 50th birthday in London at a restaurant with good friends and family around me and thinking there are women in my social circle who are ahead of me in age, and I felt I had joined some exclusive club of really interesting vibrant women; I just felt sort of smug about it really. Ageing doesn't raise fears really. It's just been, what happens next? It's getting interesting.


"However, I think that's why I'm planning. I've seen people who suddenly get old. I've seen people on lifestyle blocks, God help me, and they get old – then they're stuck with this property that they can't do anything with. I think that worries me – that I haven't done enough planning; but you also can't lose spontaneity. The people who do best in older life seem to be those who roll with the punches a bit."


How do you envisage yourself at 70?


"I've always thought that old people become concentrated versions of what they've always been, so I want to be a concentrated version of the person I feel I am now, which is outgoing, kind, not too judgemental, inquiring and wanting to learn things and go places. I just want to continue being like that.


"At 70 I still want to be very vigorous. I will want to move on to my next project which will be an apartment in the city so I can go to plays and concerts and be nearer to services – health services and all that. I will be working probably into my 80s. I would want to be of service and using my craft in one way or another until I can't anymore.


"Every now and then I will see an older woman and think, 'ah that's what I want'. Years ago when I was on the Milford Track there was a woman in her 70s and she and her 70-something husband were the head of the pack every day, and I remember thinking I wanted to be like that in my 70s. I want to be fit and healthy, able to, should I desire it, to go up Kilimanjaro!"


When do you think a person is old?


"I've seen people who think old, and I've seen people who don't think old and it's got nothing to do with the outside of them at all. Take Nelson Mandela – he was running a country in his 80s– that's a role model if you like, for thinking widely. Why put a boundary around yourself?
"I think if you got to 100 you might think yourself old."


Though, given better nutrition and medical intervention Margaretanne says that her generation will live longer, so her thinking has started to move beyond living to 100.


"Who knows what the next 20 years is going to bring in terms of innovation in the medical world? I think a lot of surgery that is now considered quite complex is not going to be considered complex – and that we will get replacement parts of all sorts of body parts – maybe not the brain, but everything else.


"There's so much more to see and know. I think ever since I was a kid I've always wanted to see if there were aliens on other planets." She laughs. "I know it sounds daft, but the longer we go on, we might find out that we're not alone!"