Using theatre as a medium to promote understanding between generations was the aim of a performance staged in West Auckland for the 2015 ANZAC commemorations.
The large cast ranged in age from eight to 92, including three generations of the Dallow family.


Eight-year-old Katie Dallow now knows there's a lot more to ANZAC Day than just the yummy biscuits.


Katie is one of a group of West Auckland drama students, including her older sister Jamie (14), who worked with residents of the Waitakere Gardens Retirement Village, listening to their war-time stories and putting together a public performance they called Capturing the ANZAC Tales.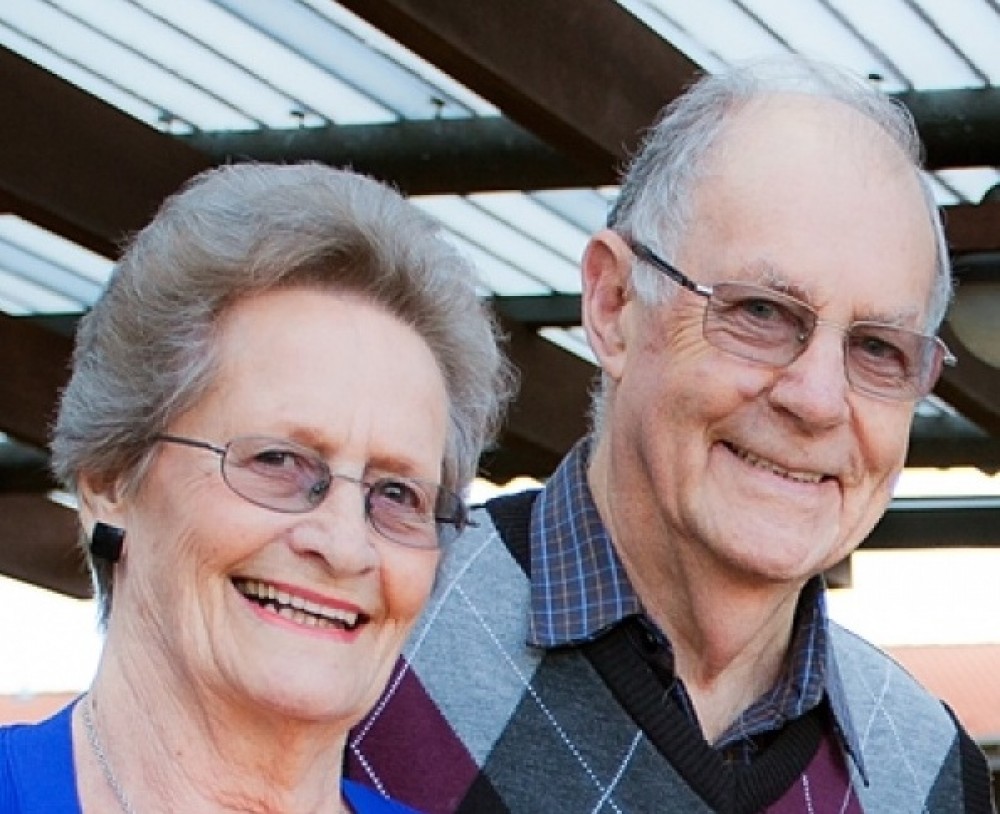 The performance was directed by the girls' dad, Stephen, and actors included their grandparents, 81-year-old Brian and Lynnaire (79), who live at Waitakere Gardens.


Stephen is National Programmes Manager for Applied Theatre Consultants, a company that uses drama as a tool in non-traditional settings or with marginalised communities. The ANZAC show followed on from one they'd produced the previous year called Capturing the Tales.


In both instances, older people shared their stories with youngsters, amid much laughter, some tears and a lot of breaking down of stereotypes on both sides.


"When we started the first project," says Stephen, "we had brainstorming sheets asking both groups what came to mind with the words 'teenager' and 'senior citizen'.


"All these negatives came up about what the perception of a teenager might be and vice versa. The students didn't know much about senior citizens, other than their own grandparents, and they very much thought there was a distance between the generations."


A lot of prejudices on both sides dissolved into genuine affection as the two groups got to know each other.


Making deeper connections


For Lynnaire and Brian, involvement in both theatre projects, has created deeper friendships within the retirement village as a result.


"We got to know people who we didn't really know before. They became not just someone to say 'hello' to but real friends. Once we'd heard their stories we made a deeper connection with them." Lynnaire says.


"We could have just come here to the village and talked to people about their lives," adds Stephen. "But we wouldn't have had such rich performances. When we videoed people dramatically telling their stories and acting out moments of their lives, that gave the youth images to work with and sparked life into the retelling of their stories."


He recalls that Bill (in his 80s), who walked with the aid of a Zimmer frame, always insisted on putting it down during the workshops.


"He would say, 'when I'm acting as a 17-year-old I don't have a Zimmer frame, so I refuse to use it' – much to our horror sometimes as he staggered around the place. But theatre enabled him to be young again."


"Another gentleman said, 'I don't know why I'm coming because I can't even remember what I had for breakfast'. Yet he did the two projects and we got so many stories from him because he was up and actively doing the workshops. Bouncing stories off others' – that's what makes you remember."


Passing stories down the generations


Jamie admits she had never actually imagined her grandma and granddad as children before.


"I didn't know anything about their younger years before I started this project. Learning things about other people and thinking what it was like back then has made me realise that I need to ask them lots more questions."


"As a family, it highlighted to us just how little we do ask questions," says Stephen. "Yes, we get together and ask about how your week was, how's your health, and those sorts of things, but very rarely does a family member say, 'so tell us about when you were 20'. Those stories get lost."


Village residents and drama students alike agree they'd like to repeat their theatrical experiences. They see the process as both life-affirming and celebratory. And there's no shortage of story material now that the oldies have got the hang of how to capture their tales and bring them to life for a new generation.


This story is part of a series exploring intergenerational relationships. The Connecting the generations series is one way the Mental Health Foundation helps people prepare for a later life that has meaning, purpose and joy.