The Mental Health Foundation has commissioned award-winning documentary makers The Attitude Group to film a series of interviews about mental wellbeing in the workplace.
The videos will make up part of the toolkit created by the MHF's Positive Employment Stories project.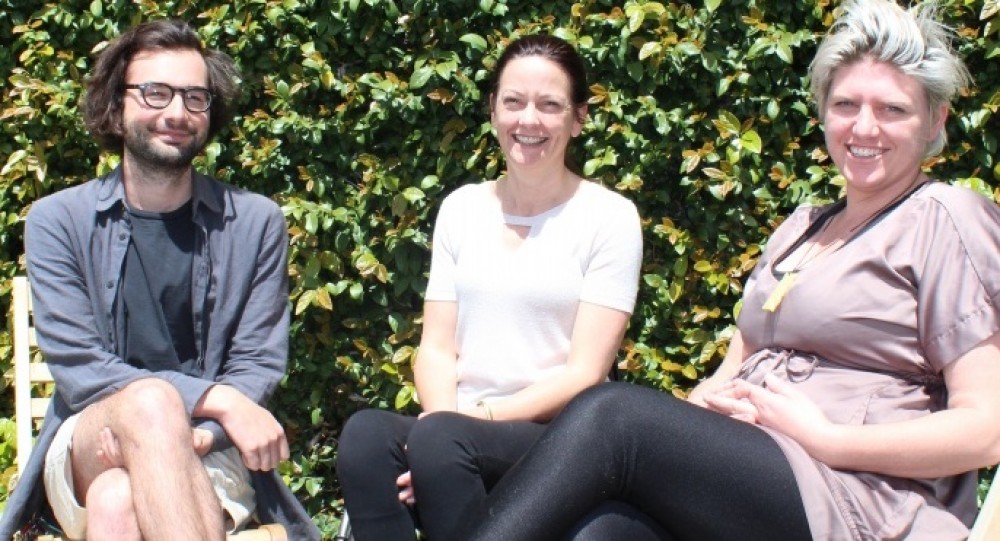 The project, run by Programme Design and Delivery Specialist Lisa Ducat, kicked off in 2015 to increase social inclusion for people who have experienced mental unwellness and decrease discrimination in the workplace.


Innovative interviewing techniques


Attitude is renowned for making great documentaries that celebrate people's triumphs over adversity, including disability and mental unwellness.

Producer Tanya Black (pictured centre) says the Attitude team used several new interviewing techniques for the MHF project.

Video and creative director Rachael Patching came up with "a really neat device" to help people talk about mental health and the workplace, Tanya says.

Key interview questions were written on cards and people had the choice of which questions they wanted to answer.

Interviewees were a mix of employees and bosses who had experience with mental unwellness and they asked each other the questions, or answered them on their own.


The quirky location for the interviews, a Grey Lynn scout hall, also helped people feel at ease.

"The setting was gorgeous. The theme for Mental Health Awareness Week was Connect with nature for good mental health and wellbeing, so we decided to create a little forest with two armchairs sitting in it."


Helping MHF create compelling videos


Tanya says the MHF project was topical for Attitude because they recently produced a series called In Your Mind, which covered a wide range of mental health issues, plus neurological conditions too.

"We felt very confident we could help the MHF to make some really compelling videos," Tanya says.


"We're really pleased to be a part of it and hope we can do more with the MHF."

Tanya says Attitude gives advice to the Ministry for Social Development about employing people living with a disability or experiencing mental health issues because of the makeup of its own staff.


"People are not limited by their disability. You just have to recognise that everybody has different abilities and strengths and you just have to help people to find them and use them," Tanya says.