Sovereign's 700 staff on Auckland's North Shore could take their pick from a mindfulness talk, free chiropractor assessments, pilates, yoga, backyard cricket and an outdoor treasure hunt.
"The yoga gave me time to turn the brain off and just be in the moment. I came back to my desk refreshed," Risk Specialist Victoria Jensen says.

Ms Jensen says Mental Health Awareness Week (MHAW) was a reminder about the importance of taking regular breaks to look after mind and body.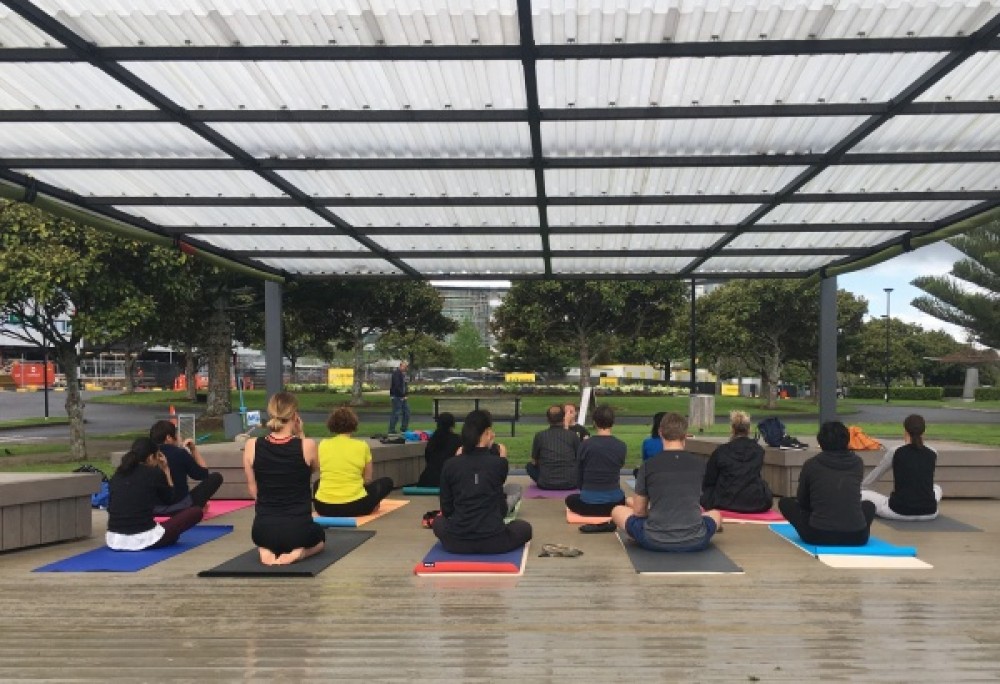 "It made me aware that we aren't robots and we do have up and down days," she says.

On World Mental Health Day (Tuesday, 10 October) and as part of the nationwide Lockout, staff were armed with yoga mats and headed outside.

"I spent the hour resetting my mind and breathing in some fresh air," Internal Communications Manager Rosalyn Lambert says.

"By getting outside and away from my desk, I was able to focus my mind on something entirely different.

"I have to say my mind didn't wander back to my computer at all, and I was more productive when I did get back into the office," Ms Lambert says.
Sovereign's Corporate Social Responsibility Manager Rebecca Emery says it's a no-brainer for businesses to take part in MHAW.

"Encouraging staff to be healthy improves their morale and increases collaboration between teams.

flexible working arrangements and promoting work/life balance from the executive leadership down is one of the many things that sets Sovereign apart as an employer," Ms Emery says.

She says MHAW encourages management and staff to focus on wellbeing, which is something many people don't do enough.
Read about Mental Health Awareness Week