Shaun Robinson first experienced depression and insomnia in high school.
His inability to sleep and the length of his depressed phases worsened over the next 10 years.

The stigma he felt meant he didn't reach out for help until he was in the depths of what he describes as darkness.

"I thought I should sort this out myself. I thought it would be weak to accept what was going on."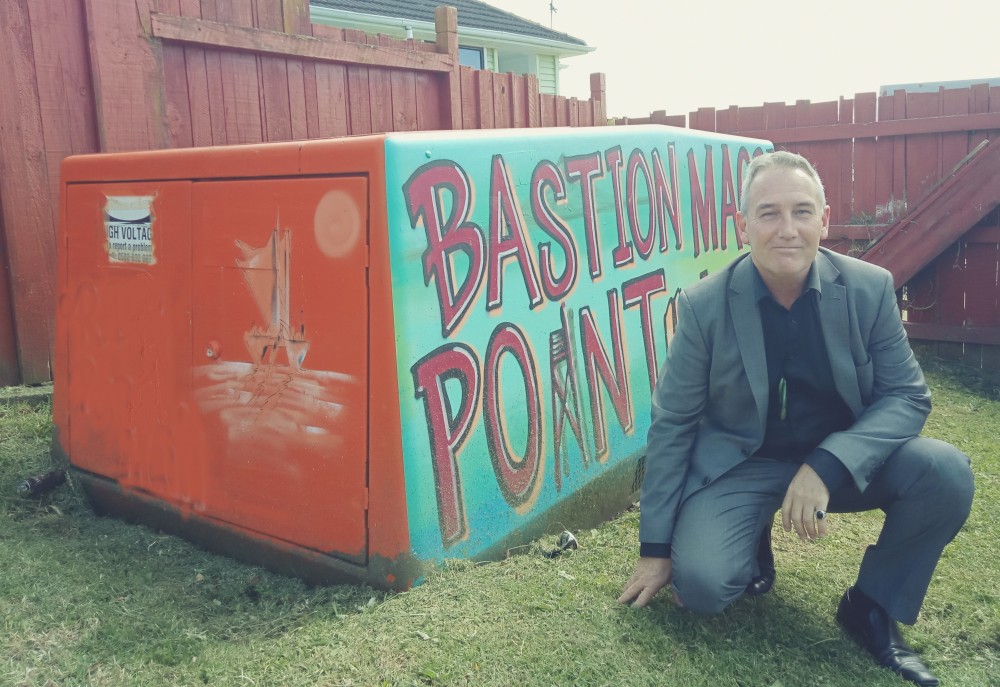 It reached a tipping point in his late twenties when he experienced a mild psychotic episode.

"It was really scary and embarrassing. I lost touch with reality. I thought I was a prophet with special powers, and I remember truly thinking I could make the traffic lights change.
"It only lasted for eight hours but once I came down I felt really stupid and scared."

The episode prompted him to see a psychologist. He left with guidance around managing stress and anger, but no clear diagnosis.
Fast forward five years. Shaun was married, and had a high-stress leadership role in the health sector. He was also living with extreme depression and anxiety.

His marriage broke down and he turned to alcohol to dull the "horrific feelings" he was experiencing.

"I would work hard all day and concentrate on work to keep my mind occupied. The minute I stopped, the depression and anxiety would flood in. It was unbearable.

"A doctor once asked me if I ever thought about suicide and I asked him how many hundred times a day counted."
Shaun attempted suicide, but thankfully he had a friend whose concern drew him back from that dark place.

Like in his teenage years, it was the insomnia – which meant he hadn't slept properly for two years – which took the greatest toll.

Shaun abused the system to get sleeping pills. His GP joined the dots and said he would prescribe further sleeping pills only if he saw a mental health professional.

"He was tough but understanding. That was exactly what I needed at the time."
Navigating the mental health system was like a game, he says.

"I could see how it worked, how they expected me to behave and some of the rubbish they put people through. I had a lot of advantages; I was Pākehā, male, articulate, and had a good job – I was unwell but I had some choices and power; I remember thinking many others in that waiting room did not.

"A lot of physicians couldn't understand me as they couldn't understand that a chief executive could be extremely unwell yet still perform. Perhaps they had preconceived notions of what someone with mental illness looked like."
Many physicians put his symptoms down to stress, but he was eventually diagnosed with bipolar disorder.

"I didn't understand mental illness. I wasn't delusional and I wasn't catatonic, that's what I thought bipolar meant."

Shaun's doctor helped him to understand his diagnosis and together they worked on his recovery.

"It took a while to get the right medication regime; my body was gobbling up those mood stabilisers like they were ice cream and I needed antidepressants as well. But the medication was truly transformational; it eradicated most of the symptoms."
Shaun knows getting a diagnosis was instrumental to connecting him to the right kinds of treatment and support, but says sometimes his diagnosis can be stigmatising.

He recalls one situation where a psychiatrist referred to him as "a bipolar".

"That was horrible. I live with bipolar but it doesn't define me. It was dehumanising."
He recalls being terrified at the thought of entering any residential facility.

"I knew that would be the end of my career and I kept my mental illness entirely secret.

"My biggest concern was that if people knew at work, they would no longer have confidence in my decision-making abilities."
Shaun remained cautious about telling people for the next 20 years until taking on his current role as chief executive of the Mental Health Foundation.

"I gradually became more prepared to tell people, but it was only when I came to the Mental Health Foundation that I was truly open... it was truly liberating."

Being upfront has helped Shaun in his recovery.
"When I'm having tough times the energy it takes to hide or suppress it takes away from energy for healing."

As well as using medication Shaun has worked hard to improve his sense of wellbeing, choices and behaviours.

"I've come to realise that managing stress, sleep, diet, time into friendships – all these daily things I can do are as important as my meds."
Shaun is committed to using his experience of bipolar and leadership expertise in his role at the MHF to strive for a New Zealand where no one has to go through a mental health problem alone.

"Being able to build a happy and constructive life while living with bipolar has only been possible thanks to medication, behavioural and wellbeing practices, and of course the fact that I've had good jobs, enough income, been able to afford a house and to participate in my world.
"Without those fundamental social and economic foundations I'd have been stuffed, and I'm very aware that many people don't have those basics. We're working on changing that."
Inspired? Check out related stories and content.