Being bullied as a child and then working as a clinical psychologist led Sam O'Sullivan to establish Tough Talk, a website and Facebook page that explores and supports men's mental wellbeing.
"I was a shy kid and a kind person by nature, which made me the perfect target for bullies," Sam says.

"I ended up feeling very isolated and lonely and sought refuge in books at the school library."

He recalls when things started to change for the better.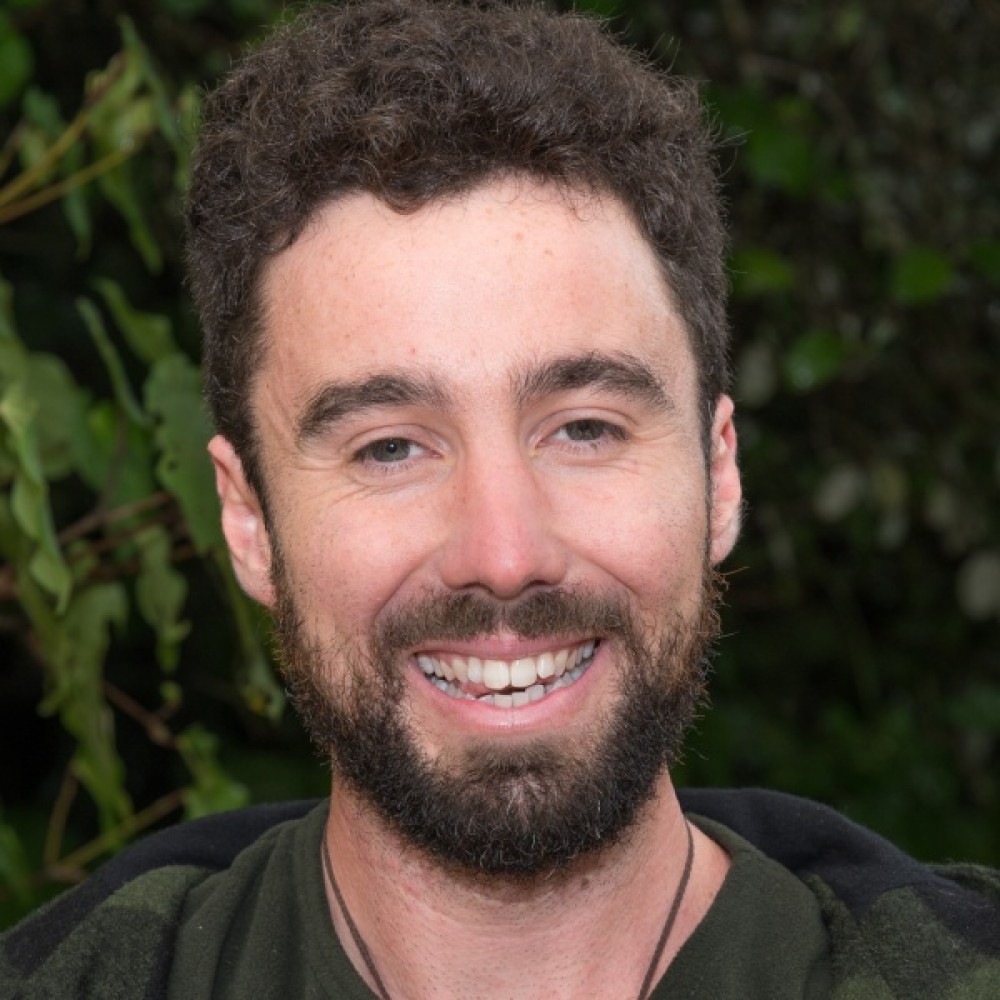 "I'd made a friend on the bus and joined his high school rock band. We were competing in the Rockquest against the band of my most dominant bully when he realised his guitar wasn't working and asked to use mine."

Sam remembers pausing to think about his choice, "but my heart told me to give him the guitar and I trusted it".
He was never bullied by that boy again and they became close friends. It wasn't until later in life that Sam found out his new friend had been taking out his own challenges at home on Sam.

"This was an important moment, as I recognised we were both victims in our own ways."
Then in his first job at an inpatient rehabilitation hospital, Sam had another revelation.

"Most of the people there were men, and they had been the victims of violence," he says.

"I was interviewing one man's wife when she talked about struggling to be attracted to her partner after he had a breakdown. As she talked through how she adjusted her thinking, I realised that if men are going to make a shift to opening up about vulnerability, then women need to shift with them."
Sam says being vulnerable and talking about feelings are huge challenges for men, as they often feel more comfortable expressing anger than emotions like sadness.

"But the key to improving men's mental health is for New Zealand society as a whole to support men by genuinely encouraging men to positively express their emotions and open up."
Sam launched
Tough Talk
as a way of addressing this issue. As he travels around New Zealand talking to other men, he's discovered they take care of their mental health and wellbeing in different ways.
Some talk things through with mates, or enjoy solitary activities such as building and cooking, while others seek refuge in their man caves, meditate and be mindful, or head for the great outdoors to play sport, tramp, fish, or mountain bike.
Sam says he's starting to see a shift in people's attitudes towards mental health and wellbeing.

"I'm increasingly seeing the courage it takes to fully be yourself, follow your purpose and express feelings publically, even if it means leaving traditional paths."

The key, Sam says, is to work out the right combination of inner and outer activity that works best for you.
For those who want to support a mate to open up about their mental health and wellbeing, Sam has some great tips:
Invite them catch up, one-to-one.
Talk over a shared activity like fishing, or a meal.
Open up honestly about your own vulnerabilities first, as this can help the other person to feel safer about sharing.
Ask permission to talk about their issues and accept no for an answer (they may come back to you or find someone else).
Listen quietly until they've finished talking, try to relate to their experience, and before leaving the space, talk to them about something more positive.
And last of all no matter what happens, make sure you let them know that you're there for them – just say, "I'm here if you ever want to talk, bro".
Follow
Tough Talk on Facebook
Sam O'Sullivan is not providing therapy and the material should not be used as a substitute for seeking care by consulting with mental health professionals.