The 33-year-old, who played more than 45 games for the Black Caps, won a $300 Asics voucher for a photo of him and his father holding hands when Rob was a little boy.
The photo was taken on Rakino Island in the Hauraki Gulf when Rob was about two-years-old.

"It's very, very cool to have won. My mum gave me the photo and it sits on my mantel piece. I really like it because it gives me good memories. It shows dad loves me and reminds me to be like that for my two boys."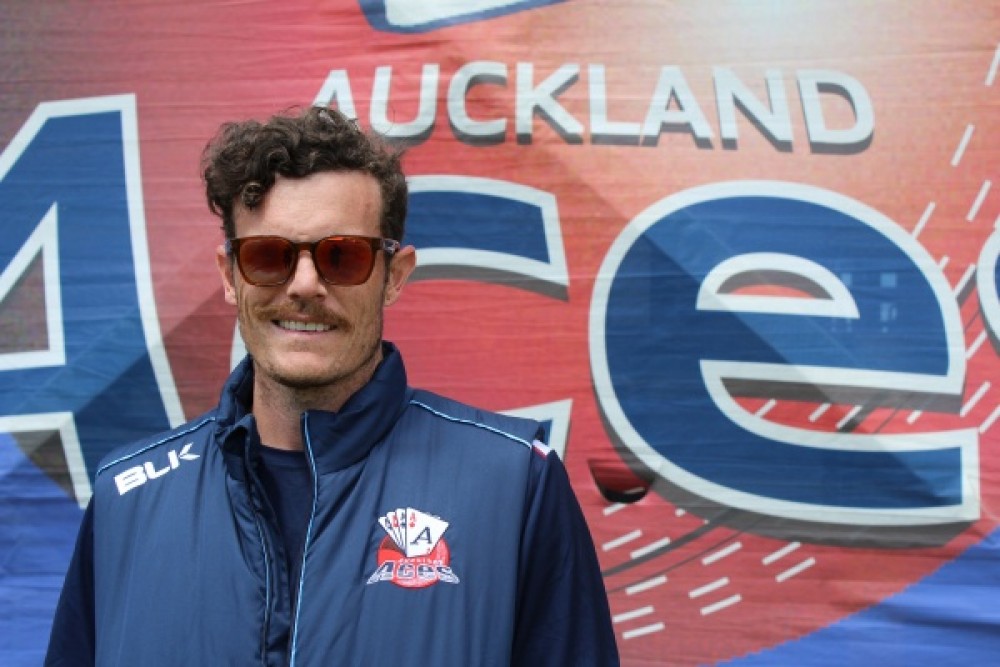 Rob initially won some green wind chimes for the photo during the Photo-a-Day Challenge (the theme that day was "something old"). The public then voted for the best of the 16 daily winners from the challenge and Rob was voted the grand prize winner.
And Rob's not the only one thrilled with his winning ways – one-year-old son Nate is intrigued by the green wind chimes.
"Every night when I get home we go on the porch where they're hanging and have a tinkle with them then go and do his bath. He likes that they make a sound and he can pull the weighted part at the bottom – he's quite a tactile kid."
MHAW sparks conversations about mental health
Rob says MHAW sparked some interesting conversations about mental health with his Auckland Aces team mates.
"MHAW is really great because it gets people talking about mental health and how they're feeling. It's helpful in terms of raising awareness and knowing it's OK to say, 'I'm not feeling great'."
He says there's more awareness now about mental health issues for cricketers than there has been in the past.
"We have workshops around mental health and learning the signs of depression and anxiety and how to deal with stress… you don't have to feel guilty or be a big macho guy who doesn't show his feelings.
"We talk about mental health and make sure everybody's in the right place and if not we help send them in the right direction to get help."
Team mates support Movember
This month, Rob and his team mates are throwing their support behind
Movember
by growing moustaches, although Rob has a good head start with his already impressive facial hair.
The team has also challenged local community cricket clubs to grow moustaches, and have painted a large, white moustache on their training ground at Eden Park.
"Everybody's keen as and into it which is great."
Read about Mental Health Awareness Week