Take a piece of neglected land in South Auckland, turn it into a thriving community garden then three decades later build New Zealand's first Pacific social housing village on it.
That's the Matanikolo story in a nutshell.

Fleshing out that story are years of fundraising, finding the right financial partnerships, weathering inevitable setbacks and getting a few lucky breaks along the way. All these led to the fulfillment of the Lotofale'ia Tongan Methodist parish in Mangere's vision of providing safe and affordable housing for people in need.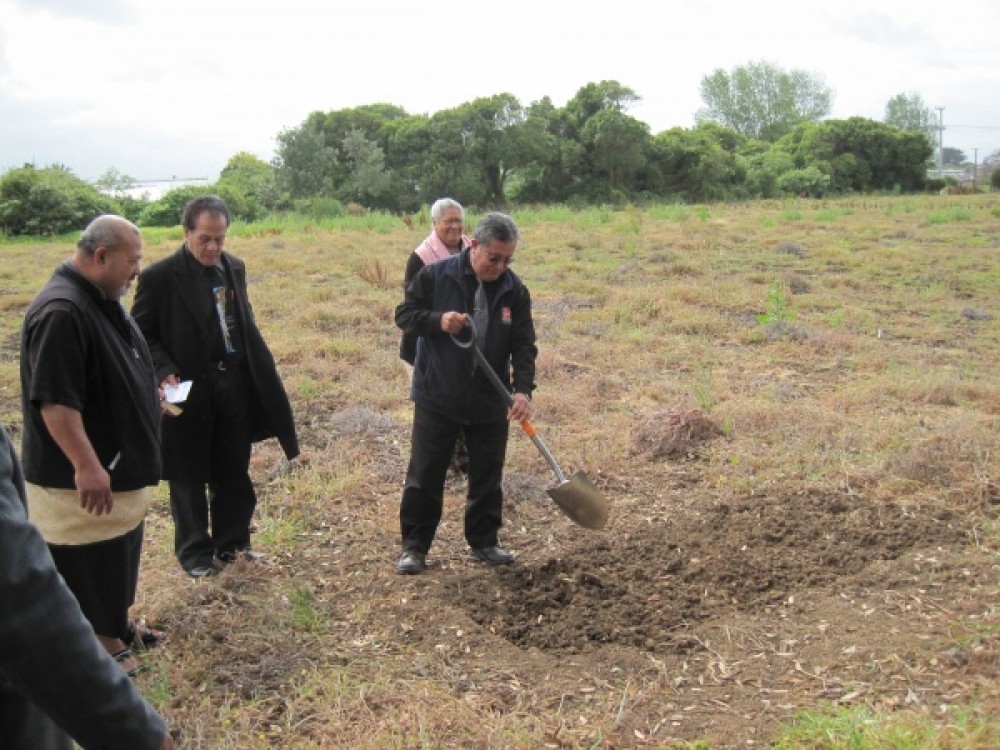 In early 2014, Stage One of the Matanikolo project – 22 new houses to be occupied by 123 people, mostly young Tongan families who have struggled with rising rents and overcrowding, was officially opened.


A place to call home for all


Matanikolo ('the Gateway of the Lord') is set to become a true village in mid-2017 when Stage Two – eight purpose built two-bedroom apartments for elders is expected to be completed.


One of the original Matanikolo visionaries is the Rev Moi Kaufononga, now applying his energies to supervising the rebuilding of the earthquake damaged Tongan Methodist Church and community hall in Christchurch.


Matanikolo, he says, began with the church's simple desire to provide those most basic of human needs – food and shelter – for its parishioners. He found the land, not far from the church that became a community garden where individual families could grow their own food. In 1994 the church was able to buy that land and plan its first housing project.


Including elders was always part of the original plan, Moi says.

"We wanted it to be totally inclusive of all ages. The idea of the units for the older people was that they could come and help one another and share with other families – just like a village."


Lotofale'ia's current minister, the Rev Goll Manukia, agrees.


"The elders have knowledge they can share with the younger couples and maybe help with looking after the kids if they're busy or have to go to work at night – they can keep an eye out.


"It is a fairly new idea for us having elderly folks by themselves in the one place," he continues. 'It's more like a retirement village but within a community."


Improving social connections


Goll says that social connections for older residents will be improved by having the apartments on site. Even though many Pacific families live as an intergenerational unit, if they're in isolated neighbourhoods, the elders can spend a lot of time alone during the day.


"Back in the islands they can walk out and visit a neighbour but over here you can't really do that. At Matanikolo they will have a place for themselves that they are comfortable with and where they can feel secure and safe."


There's also the convenience for him as pastor of attending to people's spiritual needs more efficiently. Lotofale'ia is a widespread parish with around one thousand parishioners.


"For our pastoral work we can go to one place instead of travelling around to see people, they'll be in one place," Goll says.


Lotofale'ia's partners in the Matanikolo project are the Government (the first stage was aided by a $4.3 million grant from the Social Housing Unit) and the Airedale Property Trust, a charitable trust providing property development, project management and property management skills to a variety of Methodist projects.


Building a community


Airedale Property Trust's chief executive Bruce Stone is eager to complete the next stage.


"There are a lot of older people, especially within the Pacific communities, needing accommodation," he says. "And what better for them than to be close to their families rather than closeted away somewhere?


"We strongly believe that Matanikolo is not just about building houses. It is about building a community."

This story is part of a series exploring different living arrangements for seniors. The Going it together series is one way the Mental Health Foundation helps people prepare for a later life that has meaning, purpose and joy.