That's why programmes such as Wellington City Council's One for the Blokes are a "no brainer" according to business relations manager, Phil Becker.
An ex-police officer, with experience of depression and compassion fatigue in his prior job, Phil is aware of what distress feels like, what it does to you, and how to address it.

By paying attention to his own nutrition, sleep, physical activity and socialising, Phil is more alert, more active and healthier at a mental, physical and spiritual level than he was 10 years ago.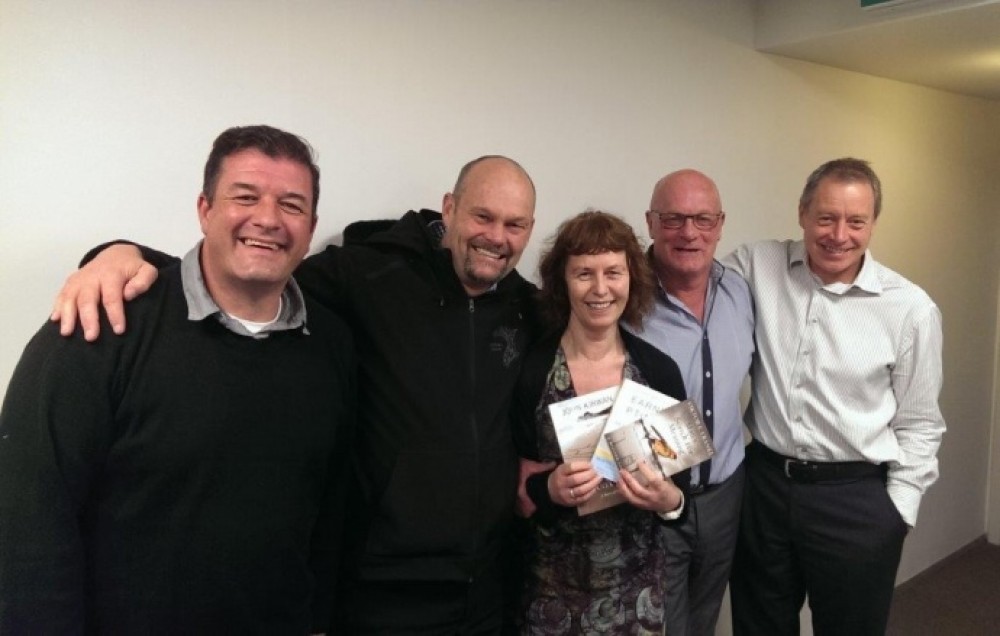 As part of the council's health and wellbeing strategy, Phil was willing to share his experience with other council employees at the blokey workshops.


Talking about wellbeing is normal


One for the Blokes was created after some male employees mentioned their experience of depression and wanted tools to help their situations.


"The two workshop facilitators use humour to engage with our blokes and lighten the mood before they talk about how to recognise mental distress and the tools and strategies to maintain wellbeing," occupational health and wellness advisor Trish Knight (centre) says.


Phil (far right) and Mike (second left), another manager, share videos about their own mental health challenges, and are available to chat with staff during and after the sessions. The result seems to resonate with people.


"Suddenly men are saying things like, 'Oh my gosh, that's what is happening to me and now I understand it'," Trish says.


Workplace support important


Although it can be tough to have personal conversations about mental wellbeing in a work environment, Phil thinks it is important, especially if you notice colleagues who are unwell.


"Ultimately it produces good work outcomes when employers like the council address these issues, irrespective of their source," he says.


He's also noticed that staff appreciate seeing managers (he and Mike) that are both human, and not bullet proof, after all.

"Between the ribald humour and the sometimes intense, show-stopping questions, my observations is that One for the Blokes has definitely had an impact on individuals," Phil says.

"Anything which allows men to do their jobs more effectively through maintaining better mental wellbeing has to be a good thing for blokes and their families."


This programme caught the attention of MHF's Working Well team – we think it's a great example of keeping staff well!