The Ministry for Business, Innovation and Employment (MBIE) Pink Shirt Day 2017 celebrations opened up conversations and opportunities to reassess how they prevent bullying and nurture mental wellbeing.
Led by the Mental Health Foundation (MHF), Pink Shirt Day is New Zealand's annual bullying prevention campaign to support workplaces to take action to celebrate diversity and address bullying.

"MBIE came to Pink Shirt Day fairly late in the piece," says Aaron McIntosh, from MBIE's Health, Safety and Wellbeing team.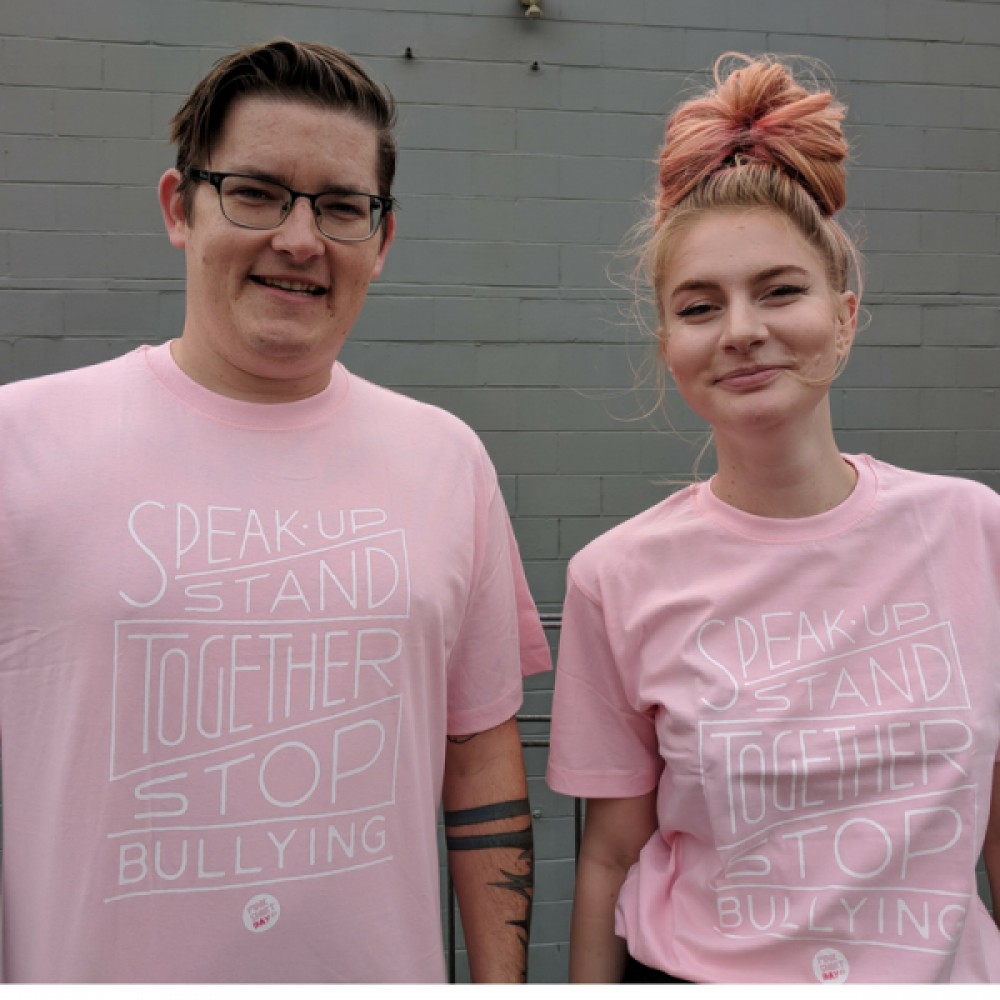 "The response in terms of getting people talking about bullying was unexpected."Using Pink Shirt Day and the MHF campaign resources like posters, t-shirts and the toolkit to communicate to their people about bullying, was a great starting point, he says.

It resulted in MBIE focusing on how it could improve its approach to dealing with bullying and harassment and nesting it within their overall wellbeing programme (Ora) rather than simply reacting on a case-by-case basis.
"It was really important to engage with our people meaningfully, build trust, and listen to them," Aaron says.

"We wanted to understand what a bullying and harassment programme could look like and the resources they would like to see provided by the business to manage the issue.
"MBIE people gave feedback and insights through a survey, plus workshops.

"We spoke to health and safety representatives, managers and people all across the country.

"The consultation workshops were at 100% capacity and people turned up and tuned in to comment on what we have already and what they want to see going forward," Aaron says.
Informed by the feedback, elements of the new programme include focusing on leadership training, information and education and a new policy that takes a holistic approach – focusing on bullying prevention and wellbeing.

"There's often a lot of misunderstanding around bullying, so we've taken the time to help our people and managers understand what it is and what it isn't."
Success factors:


"It was a huge priority for our Deputy Chief Executive and our Chief Executive is passionate about people and wellbeing," Aaron says. "Leadership involvement meant doors opened."


Built trust and sought feedback
"We've had very positive feedback from our people," Aaron says. "They have felt listened too and have trust in the process. They have felt safe to provide honest feedback. Health and safety staff know that wellbeing is important, but they are often doing a million other things and they don't know what they don't know."
"Campaigns and resources, like Pink Shirt Day, can help you kick start the conversations and get you going.

"With that momentum you can build it and grow it in the business," Aaron says.

"We need to focus on health, safety and well-being – not just health and safety.

"That means our workers are happy and healthy and can go home to their families," he says.

As for this year's Pink Shirt Day, on Friday 18 May, it will be used as a platform to promote and launch new aspects of MBIE's programme: "There's no way Pink Shirt Day is going away. It was so successful last year," Aaron says.