Mental Health Awareness Week (MHAW) runs from 9–15 October and the theme this year is Nature is Key. MHAW is marked in over 150 countries at different times of the year.
In New Zealand, the Mental Health Foundation has organised MHAW since 1993. Last year, we connected with nature for good mental health and wellbeing and we were blown away by the support and enthusiasm for the theme.

So, we're doubling down again this year and looking to nature to grow, support and nurture our mental health and wellbeing.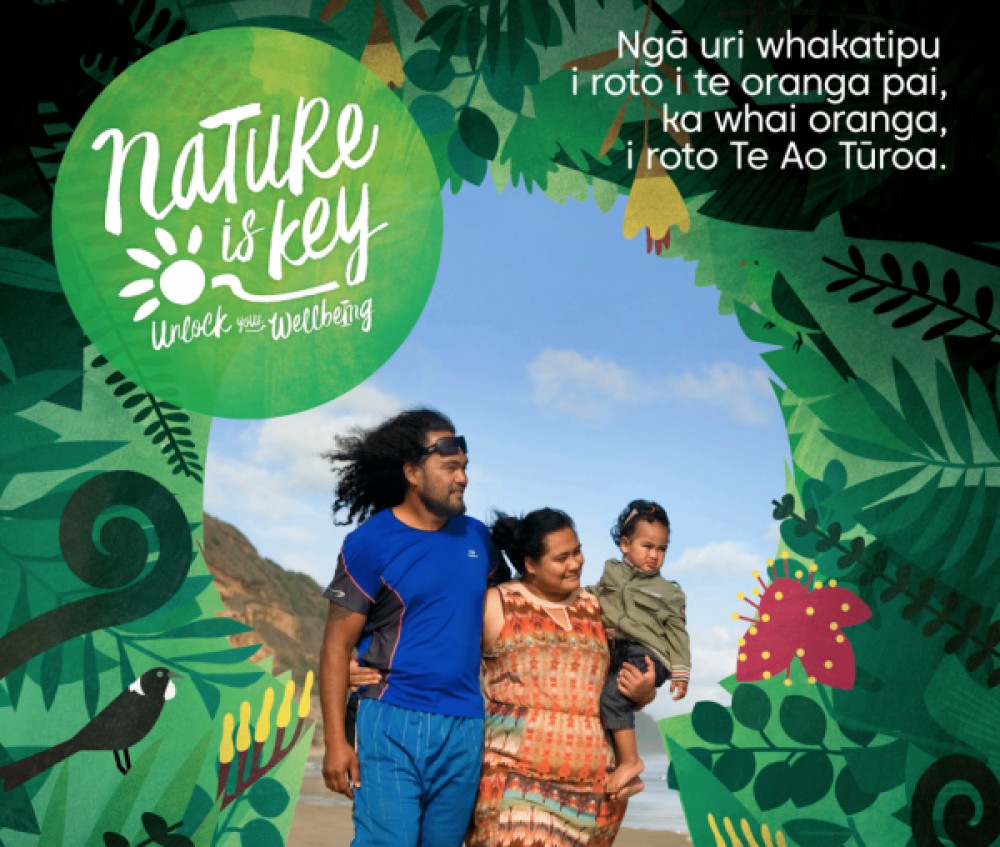 Like getting our 5+ a day, we all instinctively know we should be spending more time in the wild but it can feel too hard to cram into our already hectic schedules.

This MHAW, we want to show you just how easy it can be to unlock your wellbeing and spend time with the nature you live, play and work amongst every day.

The MHAW Lockout is also returning for a second year. On World Mental Health Day (Tuesday, 10 October), we're encouraging employers to lock their staff out of the office for an hour and give them the opportunity to connect with the ordinary nature around their workplace.
Hundreds of workplaces will down tools for picnics, walks, tree-climbing and social sport games.
"We're encouraging Kiwis to stop thinking of nature as something locked away in national parks and forests but as the daisies on the berm, the tree outside the window and the vast, beautiful sky above," MHF chief executive Shaun Robinson says.
Head over to the
MHAW website
to register for updates, see what's on, submit an activity, order free merchandise, check out our good reads, and enter our photo and colouring competitions!
Read about Mental Health Awareness Week