Content warning: This article includes references to sexual abuse and suicide.
Cheyenne Marsters is a legend.
In fact, she's one of nearly 800 legends currently taking part in The Mullet Matters: a mullet movement happening right now across Aotearoa. These legends are unleashing the power of their mullets for mental health.
They're raising funds for vital mental health resources, all the while shaping connections with those around them.
To date, Cheyenne has raised more than $500 and is promising to cut her long locks into a mullet on 20 March - International Happiness Day.
We sat down with Cheyenne to learn more about what has led her to the glorious land of mullets.
We understand that you and your whānau are based in Gisborne, one of the areas badly impacted by Cyclone Gabrielle. Kei te pēhea koe?
Kei te whakawhetai ahau, I've have had enough of the rain if I'm honest! I am fortunate to be on the less affected end of the cyclone. My heart goes out to those who have been heavily impacted as a lot of people have lost their homes or loved ones. I just want to extend my empathy to our greater community.
How are you looking after your mental health during this time?
I have been looking after my mental health by focusing on the basics. Eating well, exercise, mindfulness, and doing things that bring me joy – like art and keeping in touch with loved ones. Focusing on these everyday things has given me a sense of 'normality' – which has been helpful during the current state of emergency.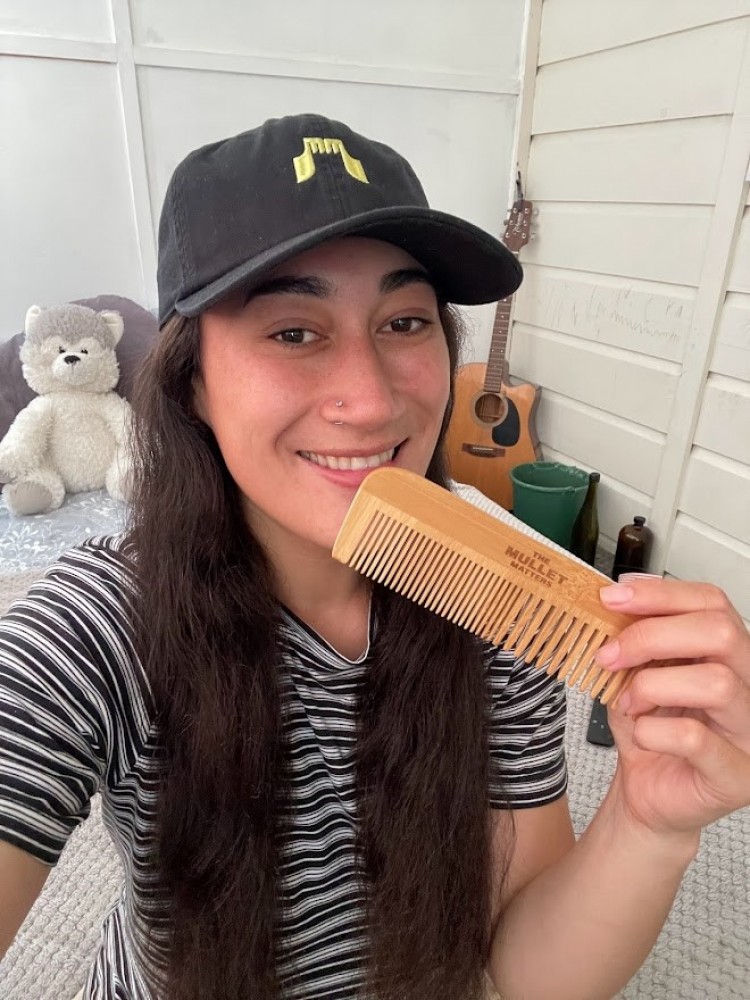 What made you want to get involved with The Mullet Matters?
Before I joined the movement, I was going through a rough patch with my mental health. When I saw an ad for The Mullet Matters, it really resonated with me as a way to give back to a community of like-minded people. I saw an opportunity to use what I have been through to spread awareness about mental health, and thought "Yeah, I could rock a mullet!".
What's your gameplan/ultimate vision for your mullet? Feel free to use picture references!
Oh, my goodness, I did not realise how many different kinds of mullets are out there until I joined the movement. I have quite long hair, so I was thinking of getting a wolf cut or possibly something curly pacific girl friendly like this bad boy! (pictured at right).
What does the mullet mean to you?
As I don't currently rock a mullet, I thought who best to ask than one of my best friends who has rocked mullets for some time now. This is what they shared and I'm here for it:
"Having a mullet has been amazing for my self-confidence to be honest. I get a lot of comments about how good it looks. I also love how the mullet morphs slightly with each cut. I feel liberated from long hair life! And liberated in general."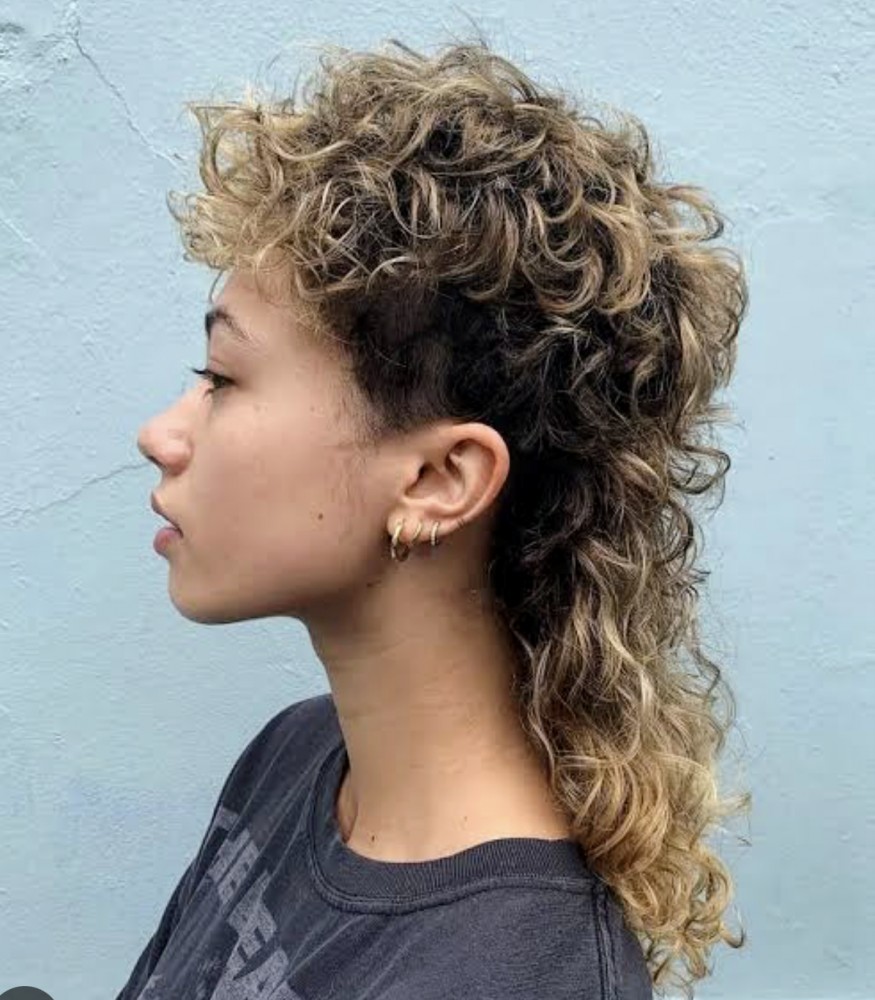 Funds raised by The Mullet Matters will go directly to funding vital mental health resources. Why do you think these resources are important?
I think this is important because it's a great way to introduce different aspects of mental health – whether you're looking for support for yourself or others – and they are free! This takes away a barrier for people who might not be able to access other means of support due to financial difficulties.
I am aware the Mental Health Foundation is underfunded so I want to do my part to help keep these taonga free for everyone.
In one of your blog posts on your fundraising profile, you kōrero about your history with sexual abuse, grief, and suicidal ideation. Why do you think it's important for people to be open about their experiences (if they feel safe to do so)?
I agree with safety first!
I think the most important step to opening up about what you have been through or are going through, is that you are truly ready to accept your experience and all of feelings that might come with that.
It's not an easy thing to do and this might look different for everyone.
For me, opening up has been an amazing way to connect to like-minded people, teaching me that I am not alone. Sharing my experiences has also empowered me to take action to accept what I have lived through and turn them into strengths, which I can now admit was something I tried to avoid for a long time.
I encourage anyone going through challenging times to reach out for support, it could change your life.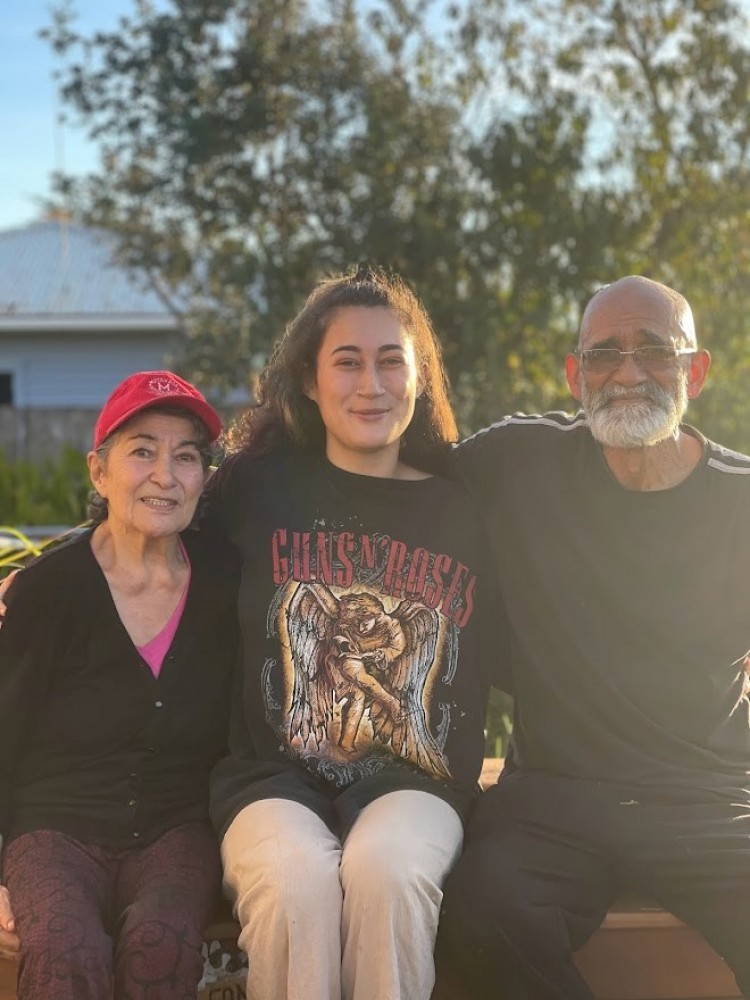 Any words you'd like to leave our supporters with?
To those who supported me on my journey, sent lovely words of encouragement, and donated, I just want to say from the top and bottom of my heart - THANK YOU!
To those who are struggling or have struggled, who have lost loved ones, or have been impacted by mental health in any way, you are enough, you are loved.
I leave you with my favourite whakataukī:
"Tūwhitia te hopo, mairangatia te angitū!"
Eliminate the negative, accentuate the positive.
The Mullet Matters is running all through March 2023.
To show your support, to both Cheyenne and those in need of our resources, donate here.
At the time of writing, the $500 Cheyenne had raised was enough to fund 1,650 mental health resources that are clinically informed, based on lived experience, and created for the people of Aotearoa. Ka mau te wehi!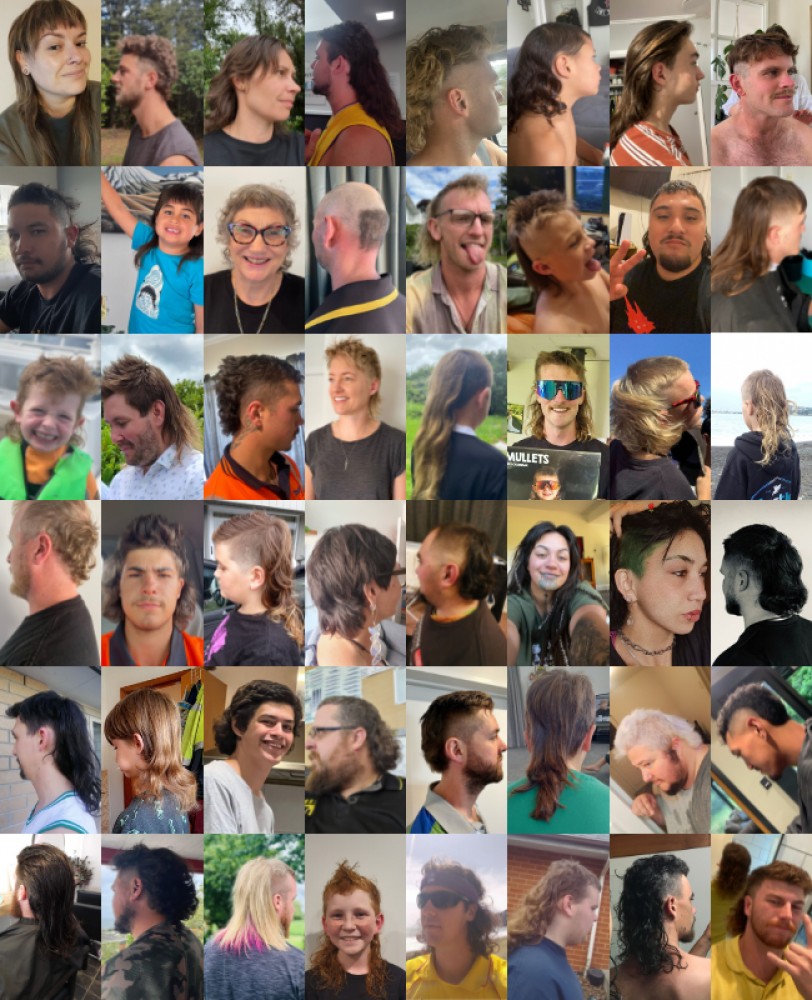 STORY UPDATE - APRIL 2023
As promised, Cheyenne had her mullet cut and was proud to unleash it on the world. At the end of the campaign, she had raised $700 helping take the total funds raised during The Mullet Matters to $128,866.