Kristine (Kris) Bartley never saw herself as a creative person. She much preferred the black and white of IT.
Yet, in the space of five years, she has gone from working as an IT contractor, to becoming the business owner of Wellington's Sweet Release Cakes and Treats. And in a back-to-front way she has an illness, which increased her mental health awareness to thank for it.

Diagnosed with Graves' disease in 2010 (and with a relapse in 2013), Kris found herself isolated from almost all human contact twice as she underwent radiation therapy.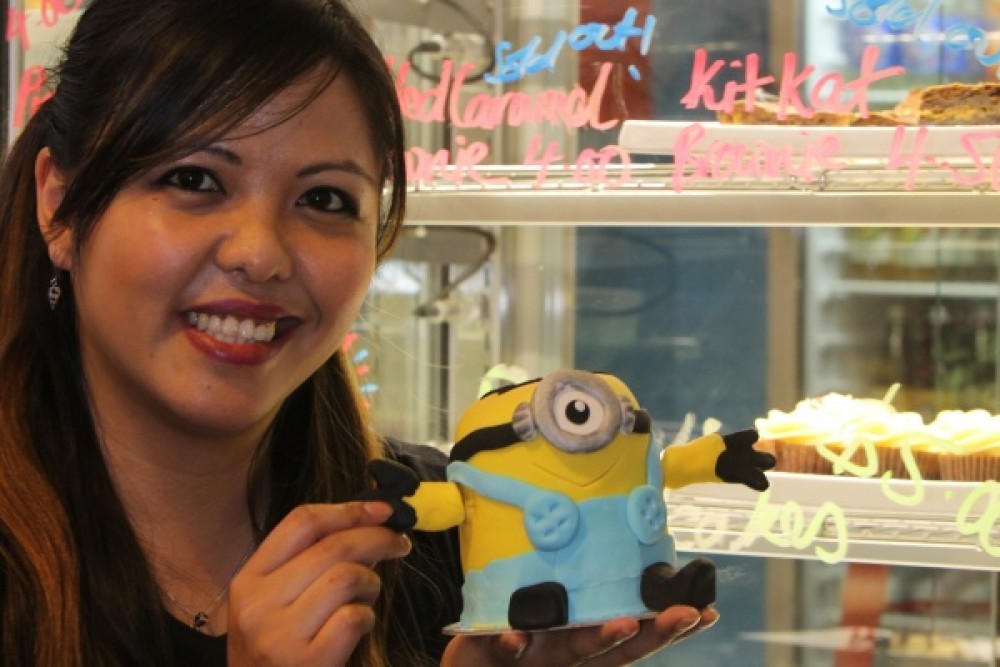 At home alone for months on end, not working, not seeing friends, not having any energy and always feeling sick, sent Kris on a downwards spiral into anxiety and depression.

She turned to baking, something she had not tried before, and discovered she loved it.

"Baking for me is my everyday therapy for my issues," she says.

"It's like a 30-minute meditation. It helps me stay upbeat about the whole situation – focussed on all the good things in my life and keeps me mentally healthy."
When she went back to work, she brought in treats for her colleagues. They became so popular that people started offering to pay for them.

"It just kept growing bigger and bigger through word of mouth," explains Kris.

"It became my part-time job after work and by August 2014 I'd left IT and opened my own shop."
Early on Kris decided to reach out into her community and offer free baking classes to anyone who has a lifetime illness – physical, intellectual or mental.

"As someone who has gone down that dark road before, anything to do with creating more awareness [about mental distress] is important to me," Kris says. "I help whenever I can."

Taking the free baking classes is also a way that Kris can feel grateful for her illness.

"One time, I'd had a really bad day and didn't think I could take the class. Then the people [from Kites Buddies] came in super-excited and it really lifted me out of my funk.
"I just want people to find their hidden talent and make new friends with the same issues. It could make a huge difference in their life like it has for me."

It is not always easy, as Kris's illness still affects her some days, but with her passion for baking, support from her customers (plus 3600 Facebook fans) and treasured friends she stays strong.

"I used to feel sad, but now I have more courage and power to stop the negative from overwhelming me."
Read about Mental Health Awareness Week