"I couldn't talk about my mental illness until a few years ago," Justine King-Hudson says.
"Now I talk about it as freely as I would about what's for dinner."

Justine King-Hudson is a 24-year-old Cantabrian studying for a Bachelors degree in Social Health and Wellbeing. She is half-Māori, half-Pākehā.

Justine has been in contact with mental health services since she was 13.

"I first experienced mental health services at high school. I went to my school guidance counsellor because a lot of people had said, "oh, you sound depressed". I Googled what "depressed" meant and thought it sounded like me," she says.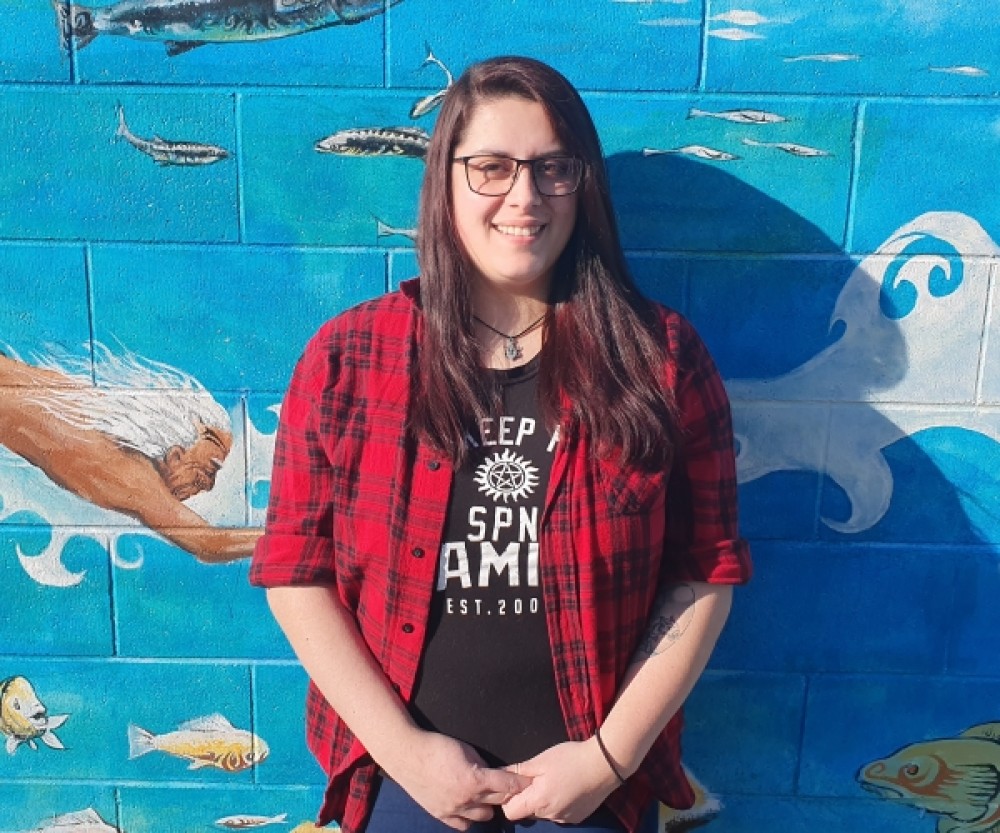 "The first thing the school guidance counsellor did was send out a warning to the whole school saying that I might be a danger to myself and others.

"The way it was done wasn't very good for my mental health."
Justine found getting help difficult. Her experience with asking for help at high school discouraged her, and she found adults didn't take her seriously. They thought that she would "grow out of it".

Some even believed that, as a pansexual Māori wahine, she had "chosen her mental health issues by deciding to be queer", or that her depression was "because Māori are lazy."
Justine struggled to cope and didn't get the support she needed to recover from her depression. She attempted suicide on the night of her school formal.

"That was the wake-up call for everyone in my life.

"Once that happened, I started to take control and decided I needed more help."

Justine was referred to a psychologist. She found the psychologist helpful in some ways but ultimately not the right fit.

"I experimented with a lot of different doctors and healthcare providers," she says.
"Some doctors measured my progress in a straight line. They didn't seem to understand that you have great days, and then you have a few crappy days; it's more of a rollercoaster."

Justine compares finding the right doctor to clothes shopping.

"You don't always get the best shirt in the first store you go to, on your first try!" she laughs.

Justine found "her doctor" at the start of this year. He let her take charge of the support she needed.
"I have quite a few scars from self-harming, and a lot of doctors in the past have grabbed me or asked really rude questions about it.

"The first thing this doctor did was say 'I've noticed that you've got some scars. Do you feel comfortable talking about it?' That put me absolutely at ease with him."

Her new doctor also connected her with kaupapa Māori services. She has found these services don't ask her what's wrong with her – instead, they ask what has happened for her.

"I find kaupapa Māori services ask "what's going to help you, what's going to hinder you, how can we help?"
"This has been really great in helping me to reflect on what I need."

Justine wants people to know that recovery – even from the darkest times – is possible and she has built an amazing life for herself.

"Ignoring your mental health problems won't fix them," she says.

"The main thing is just to keep trying. It's worth it."
Inspired? Check out related stories and content.