Josie Te Aomarama Tui Kara dives into her bag to take a phone call from her mokopuna who has just left home to go flatting.
"I miss them. It's hard to be away from them," she says of her granddaughter Lily Jo (18) and grandson Haini (16), both of whom she's raised almost single-handed since they were little.


"Lily Jo misses me too – I know because she's forever ringing me at work. But it's a good thing she's left home. I'm really glad she's out there. She's got to learn how to save her money and pay board."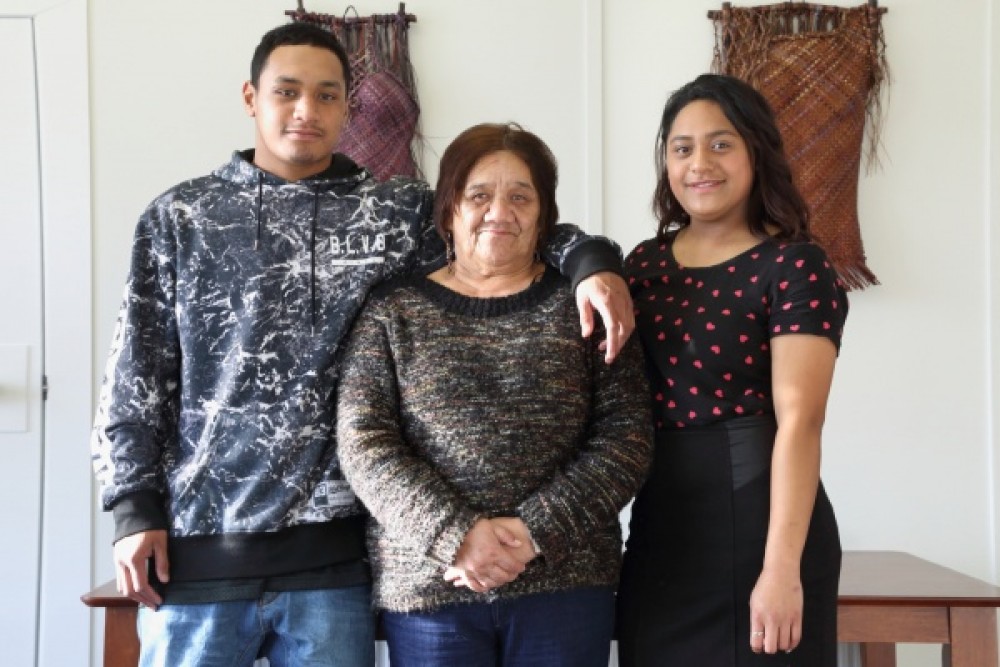 Josie was widowed 20 years ago and, apart from her daughter and the two moko, her only other close family are two older brothers, one living in Australia and another boy she brought up when she was quite young.


"I got him when he was about 12 and he's 58 this year," she laughs. "He's got six kids and they call me Nan; they come and see me."


Taking on the parenting role


It's clear that her two young mokopuna are the centre of her world. Josie attempted to get custody of them several times when they were toddlers, as her daughter's relationship with the children's father was volatile.


"For a while it was difficult for them to be with their mother," remembers Josie. "They needed a lot of loving, and while they did get love from her, the stability was with me."


Josie has always maintained a good relationship with her daughter, but her concern for the children's welfare was such that she needed to step in. She was awarded official custody of the children in 2008 following a family violence incident.


"It was rough on me, but I didn't worry about that as long as the children were safe," she recalls. "We had to go to counselling – my grandson, he sort of went off the rails, he was naughty in school, fighting and all that."


As well as coping with two traumatised children, Josie had to continue working to put food on the table.


"I had to cut my hours back when I got my grandkids, but it's sort of family-orientated," she says of the Whanganui pet food factory where she's worked for 17 years.


"I couldn't have done what I did without them. But I still got a benefit for them [the children]. I didn't know a lot about benefits for a long time – but we survived.


"Now Lily Jo's finished school and she wants to be an early childhood worker. And Haini [who still lives at home] wants to be a furniture maker – he's doing a course and he likes it. I'm glad they are at the age when they can fend for themselves."


Her greatest joy in raising her moko has been, she says quietly, "just having them round".


"My biggest heartache would be if they left town."