Johnny Matteson has fought at the forefront of Aotearoa's lived experience movement for over 30 years. Helping New Zealanders with mental health challenges find hope and strength while busting the myths around their experiences has been his life's calling.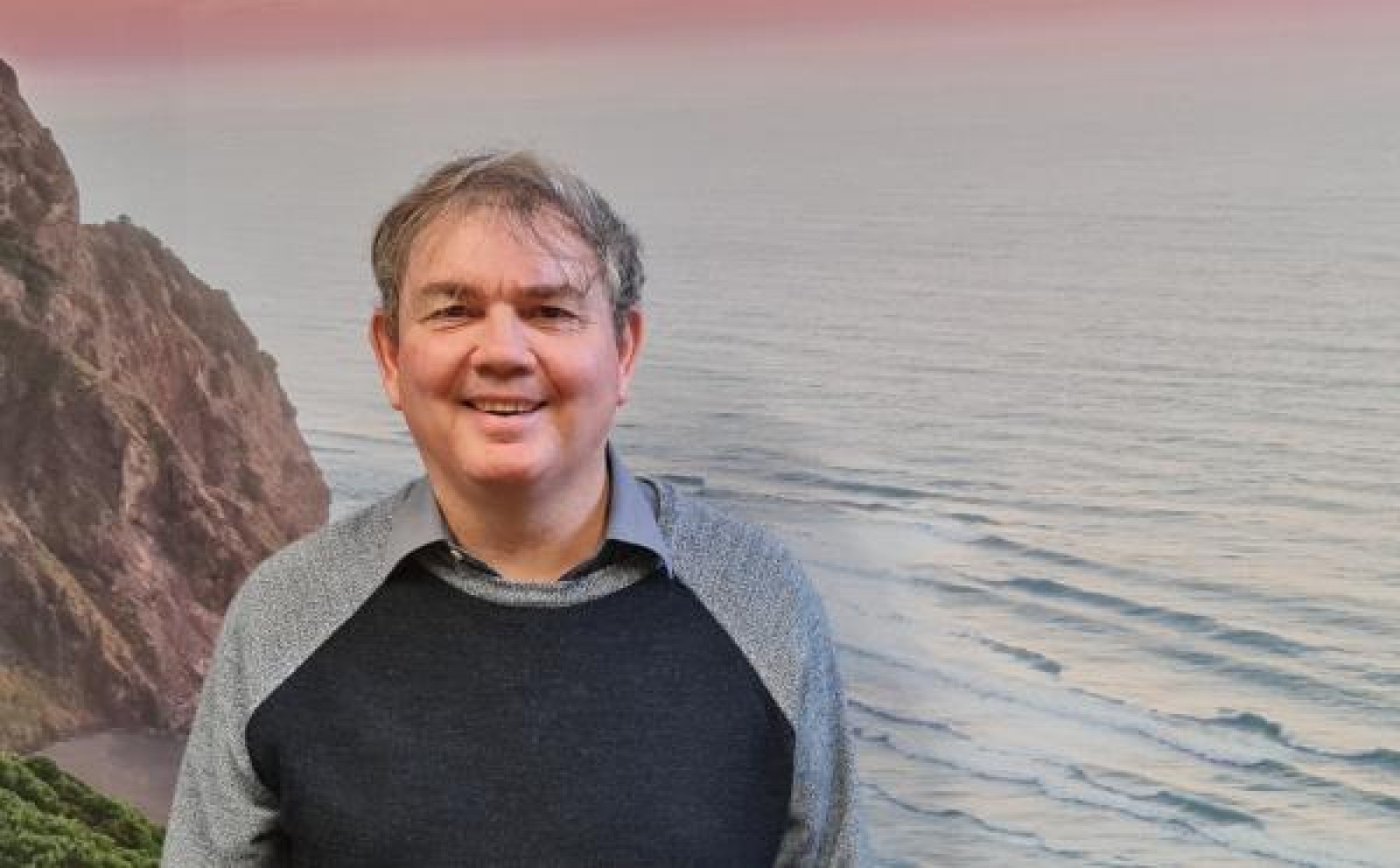 Johnny's personal journey with mental distress started when he was 19, in 1984. He had just finished a set of stressful exams at university and moved from part-time to full-time teaching on the side when he had an argument with his mother. He couldn't sleep for three days after the argument and started to shift into "a full-blown severe manic episode".
"It all just happened so quickly. I argued with my mother on the Friday, and on the Monday I was in Kingseat Psychiatric Hospital.
"I was there for six months – it was extremely traumatic and changed the rest of my life."
Johnny's time in Kingseat and Carrington psychiatric hospitals, and the community boarding houses he was transferred to after that, meant he saw the injustices people with mental illness experienced first-hand. He felt oppressed by the mental health system of the 1980's and found that society's stigmatising attitudes towards his diagnosis – and his gradual internalisation of those attitudes into his own self-stigma - held him back in life.
Music and the support of his whānau helped Johnny to process these experiences and find a way through. His belief in the therapeutic powers of music saw him join a school of creative musicianship and four bands in his twenties. He also became a founding trustee and tutor at what is now Auckland's Toi Ora Live Art Trust, a creative shared space for people living with mental health challenges.
"It was helpful to write and create music, both for myself and others.
"Rather than holding my anger towards the mental health system, music has helped me to see things from both sides," he says.
Johnny also felt strongly about ending the shame and judgement associated with mental illness. Despite being knocked back for his first job by a discriminatory employer, Johnny succeeded in using his health science degree to work as a residential manager for a mental health service and then as a mental health promoter for the Mental Health Foundation, where he stayed for 23 years.
"Being labelled with a mental illness affected my self-esteem, the way I perceived myself and the way other people saw me.
"A job gave me back some of my self-respect and it also gave me an income. I could go back into my community and start work on my album."
Johnny worked quickly, building South Auckland Studios and releasing three albums – Johnny Matteson, Psychiatric Survivor and Song of the Streets – over the next 10 years. His first album featured pop songs; the second was dubbed "the soundtrack to the New Zealand psychiatric community's struggle to survive and thrive" and was turned into a resource for schools; and the third was an ode to all his friends who had died by suicide along the way. Over his lifetime, he has created over 150 songs.
"I try to do social commentary through my music.
"For example, I wanted Song of the Streets to give my friends validity for their lives so they haven't just been and gone. Even though some people didn't recognise their value, they were important to me."
Johnny's work to champion lived experience voices became publicly recognised. He co-received the Australian and New Zealand Mental Health Service Achievement Award in 2001 for a documentary about his lived experience advocacy. The award was presented to him by Helen Clark, the Prime Minister at the time.
Alongside his music-making Johnny has always advocated for the rights of people with mental distress. When Kingseat Psychiatric Hospital closed down he designed and implemented a survey to help its last 60 inpatients move into safe and supportive accommodation. After that, he created another survey for residents in supported accommodation, helping them voice concerns about the service they received from their three main housing providers.
Johnny has regularly tutored and encouraged people in distress to make music and holds three concerts at various mental health services each year. One of these concerts, the Mental Health Awareness Concert, has been running for over a decade.
"People look up to me as a success story although I don't feel it all the time. I'm still dealing with mental illness – some days are good and some days are bad.
"Music has a great impact on people who are not ready to talk to anyone yet but want affirmation that help is out there and they are not alone."
This story is dedicated to Chris Harford and Pauline Anderson.
Special thanks to Matthew Hookings for his contribution to this piece.
This story was originally published in 2020 for the Like Minds, Like Mine programme