Georgina has just completed her landscape architecture degree and is passionate about using green and blue spaces to positively impact mental health.
The 22-year-old joined the third round of the Mental Health Foundation's POD (Point of Difference) incubator programme, which supports young people to create projects that challenge mental illness discrimination.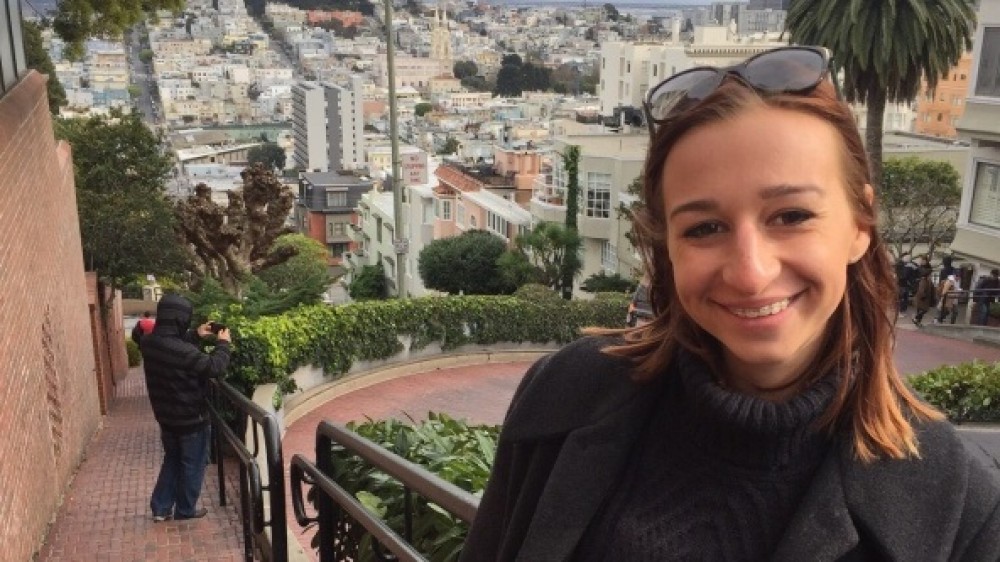 Through POD, Georgina got the support she needed to complete her thesis on therapeutic landscape architecture, which was the final stage of her degree. "I felt very alone in my work, and I felt like I was the only person who was trying to change things," she says.

"But being able to sit in a group of people, with their own stories and their own reasons as to why they are doing what they are doing – was so comforting. I felt at home."

Early on, Georgina faced challenges to prove that her therapeutic landscaping project was worth pursuing.

"One of the professors told me that my project idea was out of reach, and not possible for me to achieve for my thesis," she says.

"His response was the first of many, where I had to convince people of the positives, to avoid stigma and discrimination around mental health. The negative comments shook me a bit."

But Georgina persevered and spent weeks researching case studies to prove that her project could work.
"This past year, I have read hundreds of case studies on therapeutic landscape architecture and mental health, so when I got up and talked about my project and faced difficult questions from my professors, I could answer them all without hesitation," Georgina says.

It was also the unwavering support from friends, family and mentors that encouraged Georgina to continue pursuing her passion of improving people's mental health.

"My friends and I have been through a lot… and because of that, we've become a close group and their constant support kept me going."
The mentoring Georgina received through POD reminded her about the importance of self-care.

"I was getting to a point of no sleep and university just keeps telling you to 'keep going, don't stop'.

"It's nice knowing that there are people who want to push you forward but will also be there to hold space when you need a rest," Georgina says.


She is hoping to bring her thesis to life and to make therapeutic landscape a reality in Aotearoa.

"I'm excited to see what happens next and how my project could influence researchers."

For now, Georgina is getting ready to head across the ditch to Australia, where she will start a new job with an architectural firm in Brisbane.