Lucy McSweeney, a 21-year-old Auckland engineering student, knew she wanted to use her own experience with depression and anxiety to help young people.
"I had such a challenging time with mental health as I transitioned between high school and university. I thought if I could use my experience to help others, it would make it all worth it."

But Lucy was stuck on turning her ideas into action. She signed up to the Mental Health Foundation's (MHF's) POD (Point of Difference) programme that's aimed at empowering young people to end mental health discrimination.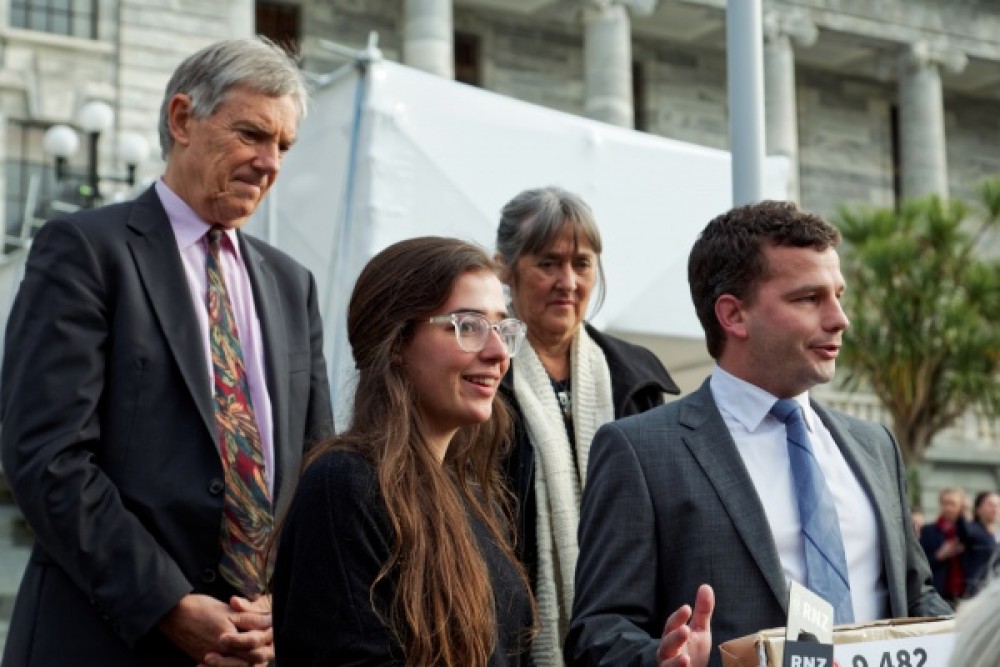 "POD helped me to form ideas, get into active change and make the connections I needed to launch my petition."
Lucy's
petition
calling for better mental health education in high schools has almost reached its target of 10,000 signatures.
The petition's been presented to Parliament and Lucy's become a strong voice for youth and mental health advocacy.
"I still find it weird that I have been on the news… I find it absolutely mad but it's so exciting. I don't think anything would've happened without POD, which is awesome right? What a testimony."
Lucy says POD's workshops and mentoring helped her to share her own experience in a way that could challenge people's ideas and stereotypes.
"POD was always a really safe and supportive place, you always felt comfortable to be yourself and it was nice to be with others who have experienced mental health problems, but who also wanted to make a difference."
Lucy says the mentors' encouragement and messages of hope were inspirational.

"It was cool to see role models who have gone through a lot and are now so strong, upbeat and absolutely thriving."

One year on from Lucy's POD experience, she says the sky is the limit.

"I'll keep working to get the petition's legislative changes and if the Government says yes to more mental health education in schools, then I would like to help develop the curriculum."

Lucy is encouraging anyone who's considering POD, to give it a go.

"If you're thinking about it, go and learn, even if you don't end up doing the project you intended on doing, you'll get so much personal development out of it and you'll make so many connections."