"I'll wear orange…or is it red? And have a purple umbrella that I'll wave around at people," she laughs.
Ngaire traces her love for older people back to visiting her maternal grandmother in Motueka.

"She was inspirational to me. She had a huge garden and she was very active. She also had a very positive attitude, accepted what happened and just got on with it. The fact that she got to be 95 always struck me. My mother died quite young. So it was great to have grandma."

Study helping to plan for health and wellbeing in later life

Ngaire is Head of the School of Population Health and a Professor of General Practice and Primary Health Care at the University of Auckland. Since 2010 she has been co-principal investigator of a longitudinal study – Life and Living in Advanced Age: a Cohort Study in New Zealand (LiLACs NZ). Participants include 500 non-Māori who are now 90, and 400 Māori currently aged between 85 and 95.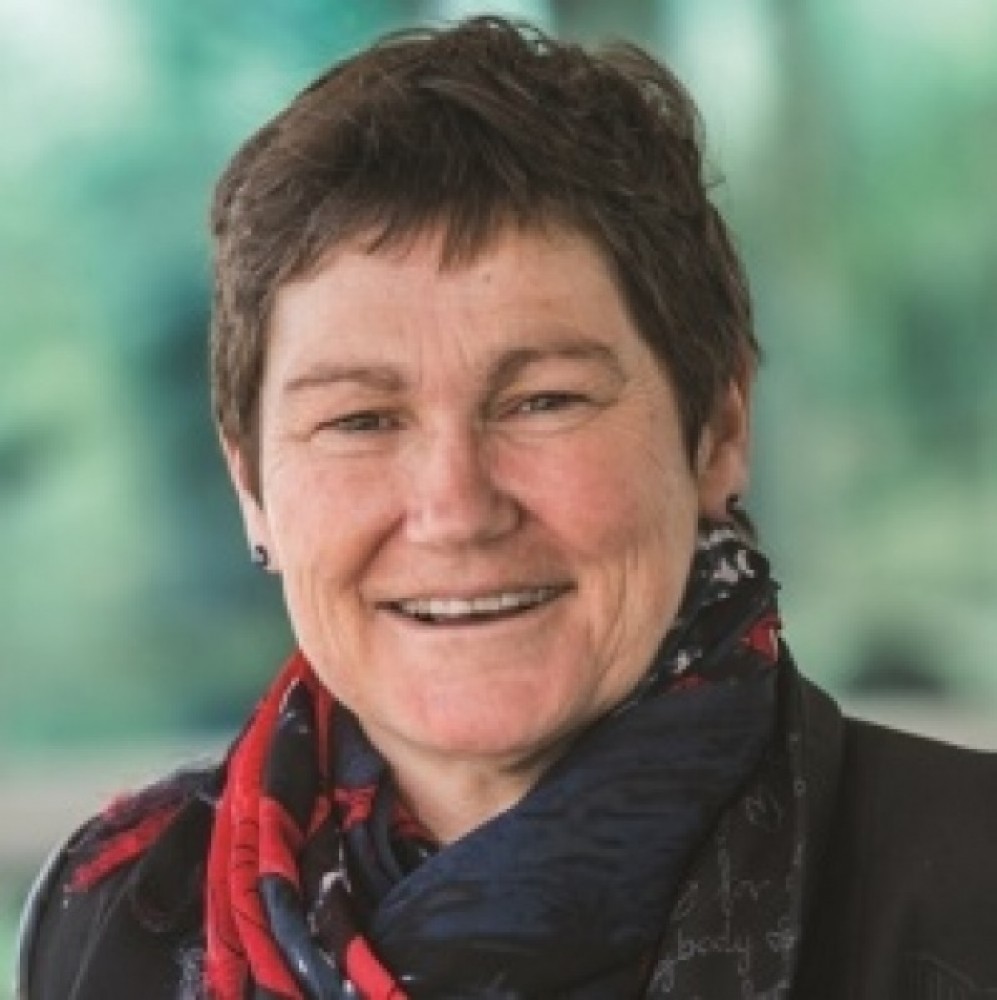 The research aims to help people to plan better for their own health and wellbeing in later life. It will allow older Kiwis to share their wisdom with future generations, and to inform the development of local and national policies to benefit older people.Information from the LiLACs study will be useful for baby boomers too.

If current indicators are correct, a greater proportion of boomers can expect to live to 100 – when, in research terminology "advanced age" (those aged 80 – 99) gives way to "exemplary age" (100+).

Factors that increase wellbeing

Trends are emerging from the LiLACs NZ study that could help the boomers increase their wellbeing in advanced years.

"Those who are active in their families and connected to their communities can maintain a positive attitude more easily, even when they lose people close to them, as older people inevitably do," Ngaire explains.

"We sometimes have this impression that older people will be a burden on society, but actually they're living independently, and they are making significant contributions to their families.

"Physical health is important, but not as important as you might think. Many participants have chronic conditions, but they don't actually think their health or quality of life is too bad. The people who are quite disabled can still have good social connections."

The importance of teeth, food and money!

On the down side, lack of balance, poor oral hygiene and money problems affect wellbeing.

"Falls are a problem, three-quarters of participants have dentures, and about a quarter have difficulty chewing. That seems like something very simple but it's a significant factor for losing weight and not doing so well if you can't eat properly."

As for income, large numbers of this cohort rely on NZ Superannuation.

"The women seem to be particularly at risk of having a very low income. If you own your own house and have to do the maintenance, that's quite a big burden. Those who say they can't make ends meet have lower health-related quality of life, because I think they're worrying about money."

Benefits of intergenerational relationships

Information about the benefits of intergenerational relationships as we age comes from the Māori data, where mokopuna (grandchildren) are a main source of sustenance both psychologically and physically. About 25–30% are living intergenerationally, many with their grandchildren.

"There are many different contributions grandparents make to their mokopuna, including co-raising them," Ngaire says.

"Among the Māori cohort at least half of them are fluent in te reo and most of those are teaching it to their grandchildren – passing on wisdom and skills.

"Māori participants are called on more to do the protocol-driven activities related to their culture and that gives them a real role. They are looked upon for wisdom and direction. For non-Māori participants it's more difficult to identify that they're a significant positive role model for a younger generation. I worry about that."

Mental wellbeing seems more important

Asked what she's learned from the LiLACs NZ study that could be applied in her own life as she grows older, Ngaire says not living beyond your means and maintaining a broad range of activities. But what has struck her most strongly is that while physical health is important to older people, it's not as important as she first thought.

"People who have complex chronic conditions seem to accept that it's part of their life. What they're really interested in is their families, their social activities and the other things that they do. People manage to compromise and do things the best they can. And that's what I've learned too. I've learned that you've got to just get on with it."

Now that sounds like something her Motueka grandma might have said.

Photo: New Zealand Doctor