These tips are taken from her own experience and her latest book, Spirited Ageing – cultivating the art of renewal.
Preparing for living well into your 80s and 90s is quite a new concept, she says, because people have never lived so long or so well.

A 92-year-old recently congratulated Juliet on her ideas saying she was "tickled pink" by them.

Positive attitude – learn to pick up on your own negative thinking

It's easy to fall into negative thinking without realising it, Juliet says. So to maintain wellbeing the trick is to practise turning negative thoughts into positive ones.

"There are a lot of things we don't have control over as we age, so we need to cultivate a positive attitude, and to do this very consciously."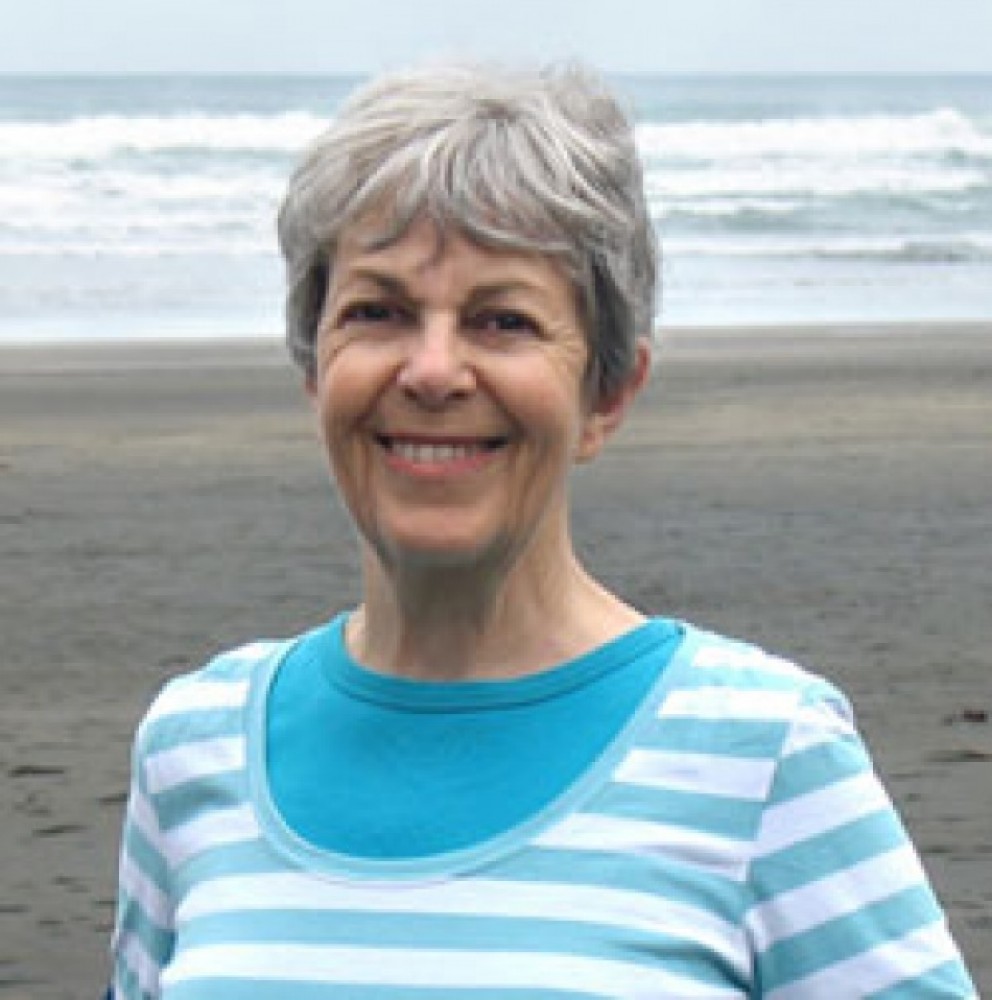 There are two steps to this:
Notice what is going on in your thoughts. Learn to pick up negative thinking.


2. Change your thoughts – turn your negative thoughts into positives, eg, "I'm too old to do…." can be changed into "I'm willing to try new things". "My body is letting me down" to "My body needs care and attention". Or, instead of "I'm stuck in my ways", try saying "I'm open to adventure."
"This is a very good habit to develop," Juliet says.
Keep doing new things – our brains are very elastic and can grow new pathways

You are never too old to learn new things. Brain research shows that learning and doing new things – dancing, music, new languages – keeps the brain alert and is very good for our memories.
See
luminosity.com
for brain exercises.
Our brains can keep making new pathways and trying new things helps with this, Juliet says.
"It has taken me one year to learn the 108 step Tai Chi and my memory has definitely improved."
Juliet tells of a woman in her 70s who says her memory started coming back after she went to university to do an English literature course.
"When you first start to learn it can be quite difficult and stressful but stick with it, as it gets easier" she says.
Others things you can do to avoid "stagnation":
try a new recipe
make a new friend
sit in a different chair
walk a different route
try meditation and mindfulness.

Clutter clearing – get rid of internal and external baggage

Holding on to baggage as we age weighs us down mentally, Juliet says.

"Get rid of old attitudes like grudges and blaming others for things that happened in the past. It's time to drop these and release into forgiveness."

And get rid of the old stuff around you, too.

Definition of clutter: Anything that doesn't make you smile when you look at it.

A precious photo of your mother that makes you smile is not clutter. However anything that feels burdensome, stresses you out or brings you down is.

Ways to weed out the clutter:


start with one drawer
if it brings you down, or you think your kids won't want it, get rid of it
if it makes you happy, find a place for it
go through your diaries, keep the real treasures for a special folder, and ditch the rest
do the same with old colour slides and photographs, etc.
Once you start to throw out or give things away, the real treasures start to shine and you see what you truly value, Juliet says.
"This is a time to start afresh and be generative or we become musty on the inside."
A great book on the subject she says is Clear your clutter with Feng Shui by Karen Kingston. And her own book Spirited Ageing (page 72) has helpful exercises, too.
Relationships – it's vital to make friends of all ages
Building inter-generational relationships is very important because if we live a long life our peers die and we can find ourselves stranded, Juliet says. These relationships keep our neurons firing, so it's good to stay connected with young and old people alike.
Moving to an isolated spot in the country she says is not a good idea because we need access to resources and to be connected to and stimulated by a range of people.
"Love seemingly can make a medical difference ", Juliet says, quoting Daniel Goleman, author of Social Intelligence, who also says that "the more frail our condition . . . the more powerful the health impact of our relationships."
There are at least three long-term studies proving the benefits of community connection. One from New Zealand shows older Maori connected to their marae had a higher quality of life because they have status, are needed and are serving their community.
And of spiritual relationships, Juliet says the Minnesota Nun Study by Dr David Snowdon shows the power of a loving community and shared spirituality are without any doubt vital to wellbeing and longevity.
Passion and creativity – connect with your heart
Connecting with your passion is also a vital part of staying vibrant as we age, Juliet says.
"When you do that, it fires you up."
She cites an American study by Dr Gene Cohen that looked at 150 older people with an average age of 80 years showing those involved in arts programmes not only stabilised their health but some also improved it, both physically and mentally.
"Connecting with your passion and creativity could mean singing, gardening, enjoying nature, art, listening to music, or giving to others," Juliet says.
The movie Alive Inside, she says is worth watching – it shows how music can actually bring people out of dementia for a period of time.
How to purchase Juliet's book
Spirited Ageing is available from independent bookshops or from
www.julietbatten.co.nz
Read Jo Beck's review of Spirited Ageing.* (link to come)