Designed and delivered by the Mental Health Foundation, a new campaign Take the Load Off launched this week.
The campaign focuses on the simple things people can do to reduce the weight of stigma and discrimination for people living with mental illness.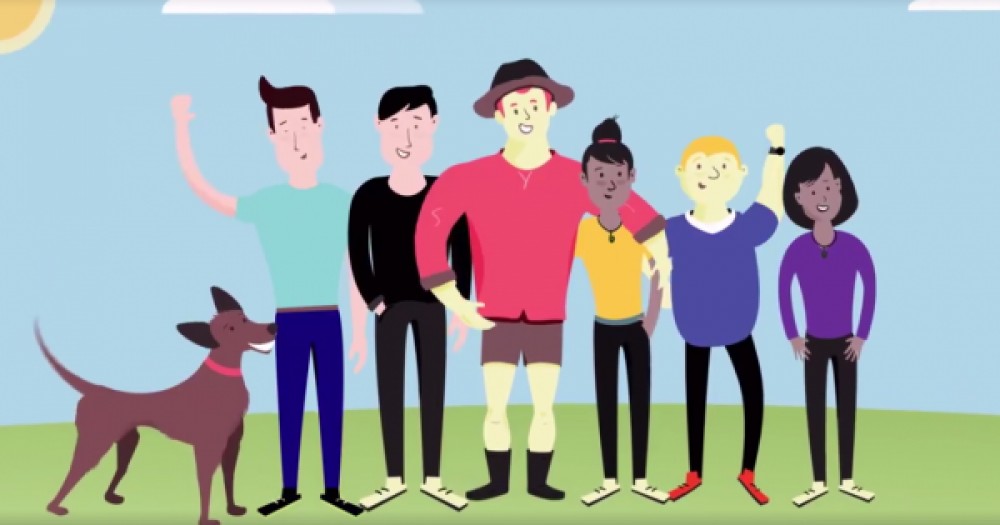 For the 1 in 5 Kiwis who experience mental illness each year, stigma and discrimination can feel like a heavy weight that makes life harder.

An animated video of Taihape farmer Daniel Mickleson's experience with mental illness is the first to feature in Take the Load Off.

Daniel is a typical Kiwi bloke – he loves the All Blacks, motorbikes and tends to be more reserved than most when it comes to his emotions, he says. But that changed when he realised he was faced with something he couldn't work through on his own.

"It was spring time in 2010 and the most critical point in farming when all the new arrivals are born. It rained and it didn't stop for four weeks. Every day was a slog and I helplessly watched as the previous 11 months of work died around me, it was a nightmare," Daniel says.
"One day trudging home through the mud, I ground to a halt. I sat down and started to cry. It was all too much and I couldn't go on. Then it hit me, I was depressed."

He tried to deal with depression on his own because he feared his family and friends wouldn't understand his mental illness and they would lose respect for him.

"I thought 'I'm strong, I can beat this'. I was too proud to tell anyone else because it made me vulnerable. I always present a capable, got-my-life-together face to the world."

The 35-year-old says it was exhausting trying to keep up appearances to his family and friends.

"I'm very independent but suddenly my 'battle' became too big for me. I got to a point where it was open up or end it."
Daniel did open up, first to close friends.

"Whether it was the pub, going around for tea, or having coffee together, just about all of them made it clear: the door was always open."

He then turned to his family for support.

"My sister was so nurturing and said if the kids are a good distraction and you want to think like a two-year-old for the day, come and play with your nephew – it was good."

His dad gave him a break from the farm by taking over the day-to-day running of it. Daniel says "it was a huge weight off my mind".

"Trying to get through depression by yourself is like trying to tow a car that's stuck in mud. The stupid thing was that help was waiting for me, all I had to do was ask."
Then, with the encouragement of a friend, Daniel started writing a blog about depression,
Real Men Don't Cry
. He was blown away by the responses he received.
"It was extremely humbling, people from around the world offered support, one woman in the South Island even offered to cook and send me meals.
"But the most touching were the messages from strangers, who said that after reading my blog, they were going to talk to someone."
He's urging Kiwis with mental illness to reach out for help.
"You know if the tractor needs a service, you get the mechanic in. Sometimes you need help and that's nothing to be ashamed of."
A second animation and personal story will be launched in August, so keep an eye out on our
Facebook page
.