"I think about all the reasons why I didn't want to open up.
"The biggest one for me was I was always afraid people would change the way they treated me - I didn't want someone being nice to me just because I had a mental health issue. I wanted people to be real around me."


23-year-old Caleb Ihaia works as a plumber in Auckland.


He first experienced mental distress in his last few years at high school.


A couple of years later, Caleb moved from Auckland to Wellington to start university. He was excited about the move, but couldn't shake the feeling that people were gossiping about him.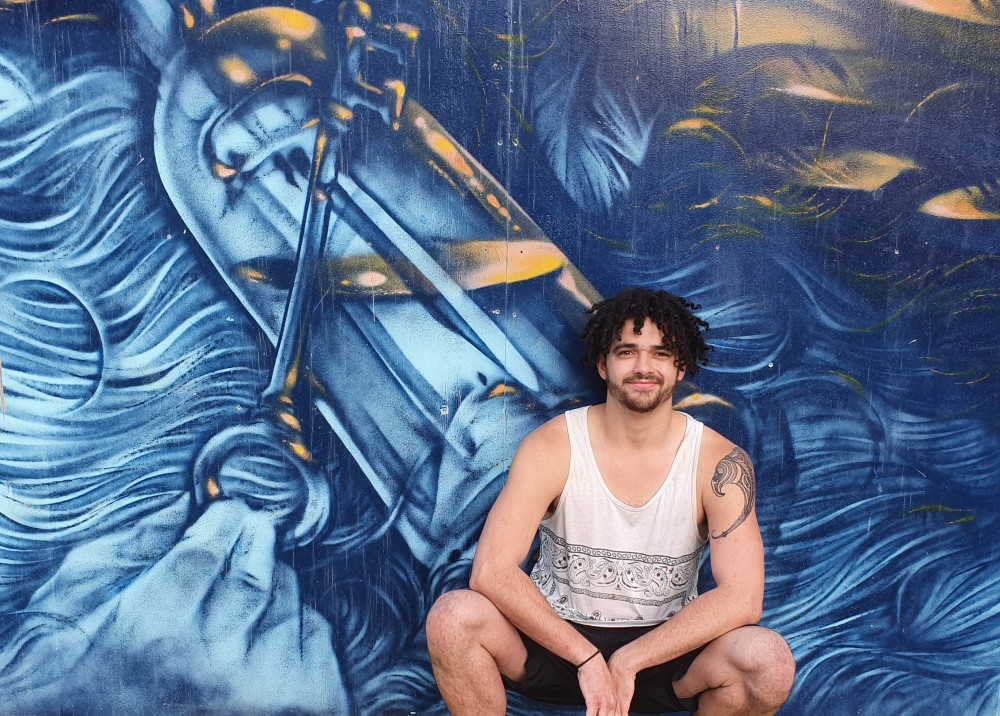 "I was feeling this negativity, this worry, this anxiety. Although everyone I met at university was lovely and kind, I kept thinking that I just wasn't good enough, or weird.


"That feeling got harder and harder to ignore."


Caleb started to isolate himself and spend lots of time in his room. He wanted to avoid spending ages agonising over everything he'd said and done when he had ventured out.


"My sleep schedule was all screwed, I didn't go to any classes, I didn't go to meals or anything."


When Caleb knew things were starting to "go downhill", he saw one of his resident counsellors, and then a doctor who diagnosed him with depression. He was prescribed medication but didn't like how it "dulled his emotions", so he went off it cold turkey. He says that "wasn't the best idea".


"I had some really massive withdrawals so it was hard for me to sleep, I'd stopped eating, and I just sort of felt drunk and dizzy all the time."


It all came to a head one night when Caleb nearly attempted suicide. He reached out to the campus' GP and counsellor and returned home to Auckland shortly after.


Once home, Caleb opened up about his depression to his "mega supportive" friends and family for the first time. He had been hesitant to speak up as he hadn't wanted to worry his family or be treated differently by his friends.


"I liked talking and joking with people, and being a bit self-deprecating, and having that banter with people, especially my friends. I was worried that people knowing about my mental distress would change the way they talked to me."


Having friends that stay involved with him and invite him to social events has been a big help.


"I have a lot of close friends, but sometimes I think 'does this person really like me, am I really their friend?'


"Being able to know that somebody is there, talking to me, initiating a conversation with me and asking if I want to go somewhere helps to reaffirm that yes, there are people that care."


Caleb stresses that you "don't need your kid gloves on" to talk with someone with mental distress.


"It doesn't have to be "oh, I'm going to come and talk to you about how you're feeling", it's just going out for coffee and moaning about stuff for half an hour. Even if you just invite me to a party, it helps make me feel better because I am a part of the group of people that we're friends with.


"It reminds me that outside of me being depressed and anxious, you still see me as a friend."
Inspired? Check out related stories and content.