Step Forward is the latest Like Minds, Like Mine, Health Promotion Agency and Mental Health Foundation campaign to bring an end to mental illness discrimination.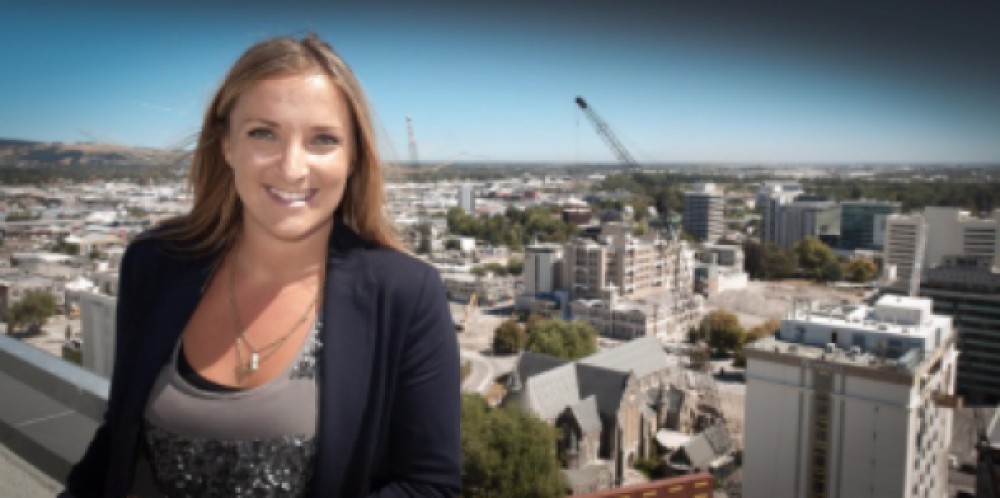 Brodie is joined by fellow Fair Go presenter Gordon Harcourt, TVNZ presenters Greg Boyed, Karen Olsen and Renee Wright, former All Black Pita Alatini and chef Chelsea Winter in the Step Forward campaign.

"I put my hand up because it's such a massive issue, one in five of us are affected by mental illness," Brodie says.

"We all need to be ok to talk about it and realise it's a big part of New Zealand. People affected by a mental illness shouldn't feel ashamed, but should also know that help is out there," she says.
"I've had people very close to me go through a mental illness, so I feel really strongly about Kiwis knowing that they're not alone. There shouldn't be a stigma attached to going through mental illness."

Brodie is no stranger to stepping forward to help those in need. Before studying broadcasting, the Christchurch-born reporter was a surf life saver and later a private in the New Zealand Army's territorial forces.
"The best way to help those around you living with mental illness is to just be there for them. There are good days and bad days and you need to be there for them all," Brodie says.

"There are times where you'll need help from the experts. But as long as you give the person the support, and make sure they never feel alone that's sometimes the best you can do. It's not easy."
The Step Forward campaign includes a website, vox pops with All Black great Pita Alatini talking with everyday Kiwis, and a video series featuring Kiwi celebs who are putting their hands up to support a better New Zealand.