Just eight months after participating in the Mental Health Foundation's Point of Difference (POD) programme, Azeria has won a national film competition for her short, mental health awareness film, called Perception vs. Reality.
Azeria was drawn to the programme after interacting with friends and family who had their own experiences of mental distress such as depression, anxiety and bipolar disorder.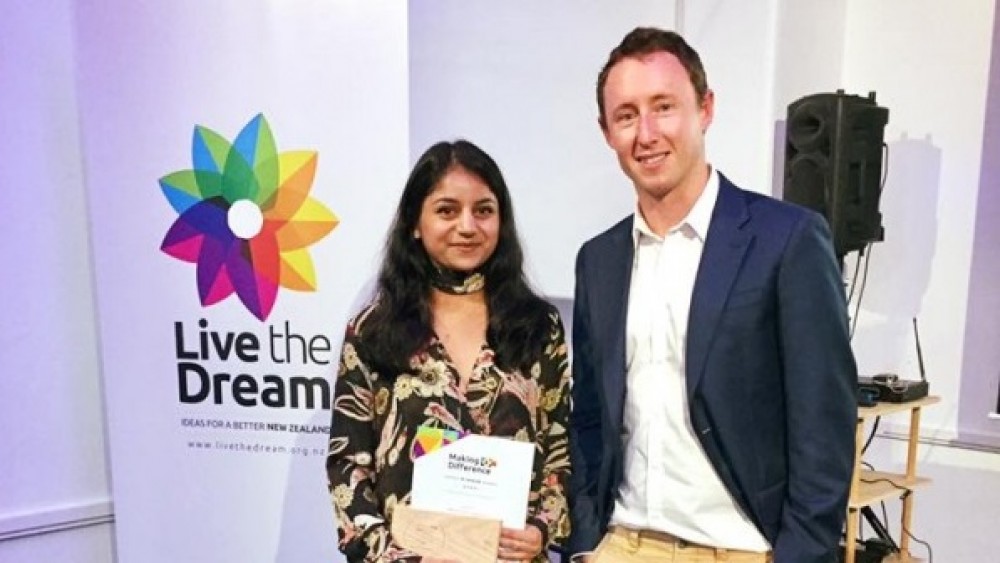 "I saw the damaging effects of discrimination, how they were treated differently and what labelling and stereotyping did to them," she says. "It opened my eyes to a whole new view of mental health and shaped how I perceive the people I care about – the need to look past their mental distress and appreciate their essential value."
Family and friends contribute to project
Azeria joined POD with a finished plan in her mind for her project, but as she discussed her ideas with people in the field and fellow participants in the POD workshops, she decided her initial proposal needed to be reworked.
One of the biggest challenges was realising that how she saw things in her head, did not always play out the same way in reality.
She talked through her ideas with many people to work out ways of making the film better, and ended up revising her project to make the filming process easier, and the main messages clearer for her audiences.
"Some of my ideas were loosely based on the strengths of my friends who played parts in the films, for example Sean is an amazing boxer, Ruth and Dennis are always laughing and joking around, Zoe and Francis recently got engaged, and Michael is always able to remain calm even in midst of crowds and chaos!"
Azeria received a lot of support from family and friends once filming got underway. "My dad filmed everything and was so patient with my demands. My brother was responsible for creating the music track from scratch. My mum was a pillar of strength throughout the process and, of course, my friends featured in the film, and I couldn't have done it without them."
POD provides an inspirational environment
POD coordinator, Margaret Lockhart brought the Inspiring Stories Making a Difference national film competition to Azeria's attention, and by chance her POD project film met the criteria.
Entering
Perception vs. Reality
into the film competition was another opportunity to influence others by sharing the ideas in the film. To her surprise, Azeria won first place in the open category and enjoyed very positive feedback.
"There were doubts about how a project on such a controversial topic would be received, but hearing people reflect on how the film has resonated with them, or their family members, has been motivating and uplifting," she says.
Azeria felt connected and supported by the other PODders while she was working on her project.
"Although we had different personalities and came from different backgrounds, it was like we had known each other for years," she says. "It was inspiring to see their POD projects develop from just thoughts and plans on a piece of paper, to reality."
Being part of the programme has reinforced Azeria's determination to finish her degree and pursue a career in mental health nursing.