At a very young age Amy Evans experienced emotional and physical neglect, as well as sexual abuse from a family member.
Then when she was 12 years old, she experienced her first family suicide.

"It was my dad's brother. I was very fond of him and it completely broke my heart when my dad told me what happened," Amy says.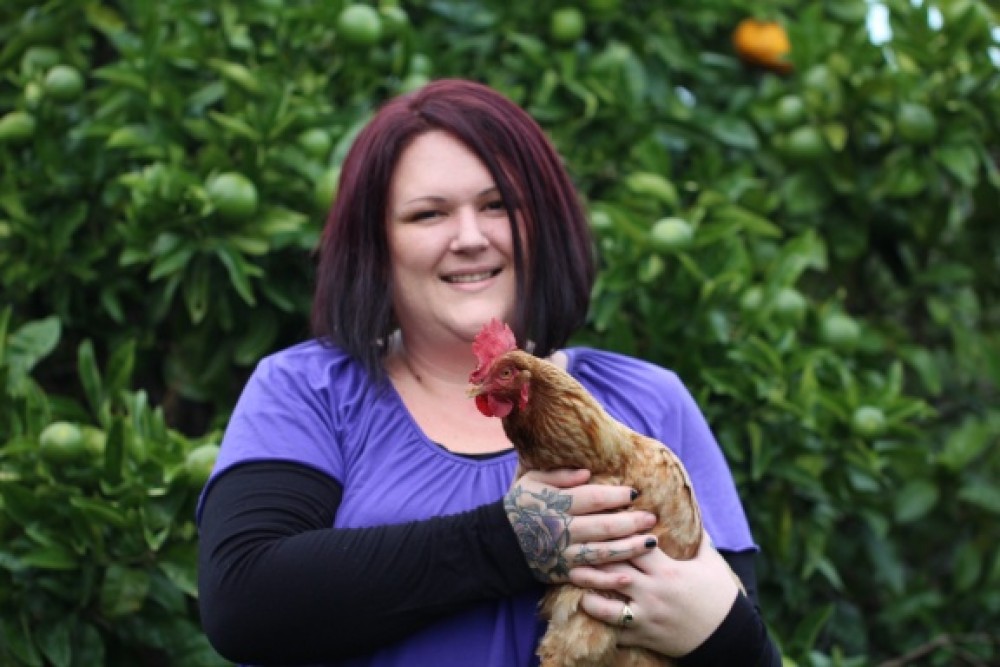 Amy remembers instantly feeling different from her peers. "Something had happened in my life that hadn't happened to any of my friends. I felt so alone, and in my mind his death went unprocessed."

Looking back, Amy thinks that she was clinically depressed at age 13, but she wasn't diagnosed until she was 15 years old, the same year her nana became terminally ill with bowel cancer.
"I was put on an anti-depressant, but my home life overwhelmed me. I was upset most days at school because of something that had happened at home the night before, or that morning," Amy recalls.
Trauma affects chances of recovery


The following year Amy's nana died and, only two days before she passed away, Amy, her sister and her aunty found the body of her mum's brother. He, too, had taken his own life.

"The days after were spent at funerals and wakes. My friends didn't believe what had happened, they told me I was lying and that I'd just been on holiday."

Amy became suicidally depressed after losing her nana, her uncle and her friends all within three months.
"I left school without getting any sixth form qualifications, because of the trauma. I had no focus or energy. I was misdiagnosed with bipolar disorder but really I was drowning in what I later found out was undiagnosed borderline personality disorder and post-traumatic stress disorder."


Over the next seven years, Amy lost a third member of her family to suicide, went through five jobs, survived self-harm and three suicide attempts, as well as drug and alcohol abuse and an addiction to prescription medication.
Therapy and Thyme improve Amy's life


"From my early to mid-20s I saw different therapists but didn't progress much at all," she recalls. "Then, when I was 27, I started seeing a new therapist and enrolled in a dialectical behaviour therapy (DBT) programme, which changed everything."
The programme ran for six months and Amy completed it twice. "I saw my therapist twice weekly," she says. "I stopped using self-harm as a way to cope with my emotional pain and gradually the work I was doing helped things to shift."
Amy continues to work on rebuilding her life while working to heal her past trauma. She is supported not only by her husband, Alex, and her therapist, but also by an online community of people who have had similar experiences.

She also reads books about those who have recovered from mental distress, and finds solace in her corgi, cats and chooks (Amy is pictured with 4-year-old Thyme).
"The chooks were an experiment in my recovery and I decided to take the leap," she smiles. "They got me outside every day, so they have become part of my process for staying well.

"My past will always exist and I am okay with that. My experiences can never be taken away, but I can learn a new way to live with them and share my story where it will make a difference."
Read more about conditions related to this story and learn where to get help.