Jessie Guru has experienced verbal and physical bullying, racism, sexual harassment, and online trolling throughout her life.
Looking at her Instagram profile you might think she has it all – travel, exotic beauty and a great guy to share her life with. The reality is not quite so rosy because, from a young age, Jessie has experienced bullying.

"We moved to Kapiti Coast from Penang, Malaysia when I was 11 years old. My mixed ethnicity meant I was different and this is when the bullying started," Jessie says.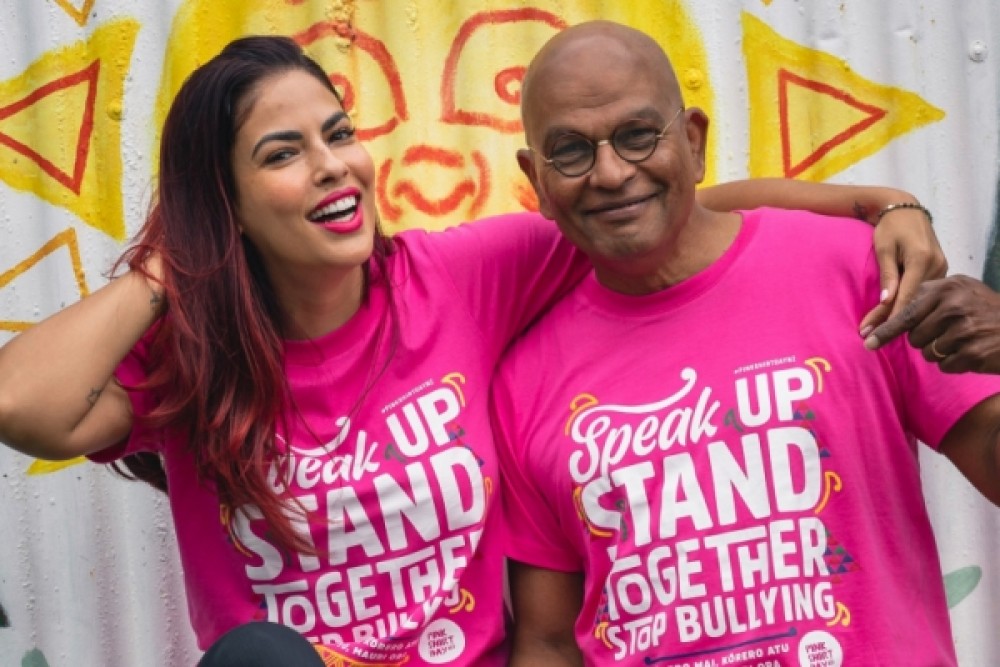 "I didn't want to tell Mum because she was under a lot of stress settling into life in New Zealand. I felt isolated and alone."

As a young adult, Jessie was spotted by a talent agent and embarked on a career as a model and actor. She finally felt accepted and began to flourish. However, she soon found the schoolyard bullying was replaced by sexual harassment.
"I was working in a very male-dominated industry. One time, I tried to speak out about someone who I felt was sexually harassing me, but my colleague told me I was probably leading him on. I am a bubbly and affectionate person, so it did make me question, did I ask for it?" Jessie says.
Over the years, through his own experiences, Jessie's dad has been instrumental in teaching her to use her voice to effect change and to tell her stories about racism, bullying and her depression.

"My dad has experienced racism and judgement from everywhere, even in his own home. My mum's parents were not accepting of his culture or his political beliefs," Jessie says.

Jessie's father, Guru, is a Malaysian, Tamil Indian. He studied in New Zealand and married a Kiwi.

With the risk of racism and judgement never far away, Guru did not let it stop him from standing up for what he believes in. He is currently the Mayor of the Kapiti Coast District, a political activist and is learning to speak Te Reo.
"Dad is my go-to person in helping me to understand why someone might be racist or a bully. He has helped me to see that 'hurt people hurt people' and that with kindness and compassion for others you can break down barriers and solve a lot of situations that are born out of fear, misunderstanding and ignorance."

Today, Jessie has learned that if we don't call bullies out and turn a blind eye, we are adding to the problem.

"It is time to stand up and speak out for those who don't feel they can. To support those affected by bullying so they no longer feel alone. Social media allows me to do that," Jessie says.

"Dad and I will be supporting Pink Shirt Day by wearing our official t-shirt with pride this Friday 17 May. Wearing a t-shirt is such a simple, visual thing that has such a powerful message of solidarity."